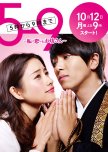 In the beginning of the story, "From 5 to 9" it is kind of quirky and cute, but still funny. When you gradually go through the episodes, you would understand each character much more than you observe in the first episode, Overall, the story-line is excellent, it has a mixed comedy with romantic scenes. Tomohisa Yamashita acting as a prince, in Japan, deeply shows how he honors his future palace and the love he shows to Satomi Ishihara. Satomi Ishihara is beautiful and cute as usual. She plays a role as an English teacher who always dream of a day that she will be traveling to New York. Overall, I give this drama, a perfect score of 10/10. .
Was this review helpful to you?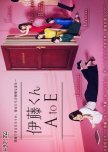 Love the casting and music. The value of this story is truly awesome, but it should have a bit more spark into the film.
Rio Yazaki is a 32-year-old screenwriter. She was once popular, but not anymore. In her past, she wrote hit drama series "Tokyo Doll House." Since that time, she hasn't written any other hit titles. One day, Rio Yazaki gives a lecture. She gives out a questionnaire and from the answers, notices 4 women in her audience are dating the same man. Rio Yazaki decides to write a drama series based on these women's love story.
Was this review helpful to you?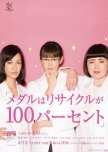 Honestly, the story is quite good and the characters are well presented. Kiritani Mirei and Mizukawa Asami have performed their best performance. I really admire them from the past drama and movies.
Jun Jonochi (Mirei Kiritani) works at a paper manufacturing company. She is earnest, but clueless about her own appearance. She doesn't have any interest in making herself look good. One day, she realizes that people don't view her as other women. She begins to read up on things like make-up and fashion trends with her two female colleagues.
Was this review helpful to you?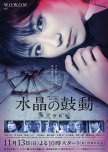 Most crime stories are more involved in investigation only. This is a bit unique.
Detective Kisaragi Toko of the Eleventh Section of Tokyo Metropolitan Police Department's First Investigative Division was instrumental in solving the case of Tremi, the serial murderer who shocked Japan.
Although one year has passed, the trauma she suffered at that time still strickens her. One day, a bizarre murder occurs in a room that has turned a deep red. Toko and Assistant Inspector Takano Hideaki proceed with the investigation based on clues left behind at the crime scene, but realise that they are being followed by a male stranger.
Was this review helpful to you?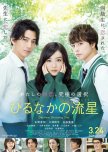 I will definitely rewatch it. Overall, the story is excellent! Nagano Mei, was great in this movie.
I really have to recommend this movie. Hirunaka no Ry?sei is a Japanese sh?jo manga written and illustrated by Mika Yamamori. It ran in Margaret from 2011 to 2014. A live-action film of the same name was released in 2017. Suzume Yosano (Mei Nagano) is a first grade high school student. She lived in the countryside, but, due to her parents transferring overseas for work, Suzume now lives in Tokyo with her uncle (Ryuta Sato). Suzume has never had a boyfriend before, but she has feelings for her homeroom teacher Satsuki Shishio (Shohei Miura). Meanwhile, her classmate, Daiki Mamura (Aran Shirahama), becomes attracted to Suzume.
Was this review helpful to you?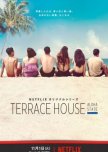 Terrace House: Aloha State is a Japanese reality television series in the Terrace House franchise set in Hawaii. It premiered on Netflix. The show shows how people relationship form through different background. They all have a dream and goal to achieve. It is fantastic! Overall, the people who attend the show gets popular, throughout the seasons. Lauren Tsai, fluent in Japanese language, gone to Tokyo and became a famous fashion model and talented artist. Niwa Niki, gorgeous fashion model and achieve a great career as an actress in Tokyo. And much more..
Congrats!!! : )
Was this review helpful to you?