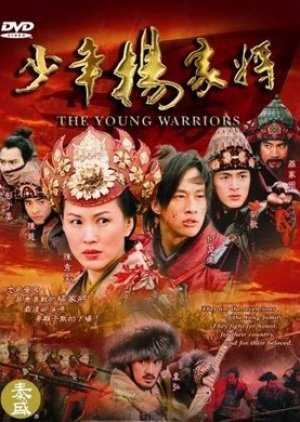 Story: The plot wasn't intricate, and pretty much straight forward. This drama is based on the Legend of the Yang Generals, which is based on true stories (I believe). Out of all General Yang Ye's sons, his 6th son (in the legends) portrayed by Hu Ge is the most intelligent and follow his father's foot steps to protect and serve the Song Dynasty. The Yang family will face several antagonists throughout the drama.

The storyline can get somewhat "annoying" with all the love triangles, there are many love storylines in here and it's too interwoven at times, and too "convenient" that some of our brothers fall in love with the same girl their nemises is in love with.  Towards the end of the drama, I was sick of 6th son love drama, on how the girl he was friends with went psycho. I skipped past most of the scenes with her in it, it was too much for me. However, some of the love scenes are quite cute. I was fond of Peter Ho and Ceciliu Liu's roles, as well the General Yang and his wife.  If you like a drama with lots of intense emotions, this one will suck you in. Every scene that involved 4th son w/ his parents had me on verge of crying.

Acting: This drama has a superb cast. It's not as big as the 1980's version made by TVB (which featured TONS of TVB actors at the time), but it's pretty decent. I thought the 1,2,3 sons and their wives were pretty plain and not memorable. 4th, 5th, 6th and 7th sons are played by Peter Ho,  Chen Long, Hu Ge and Eddie Peng, excellent cast for the younger bros. Their little sister, played Zhao Zi Cun is just adorable!! She's probably one my favorite characters in this drama.

The actors that portray General Yang and his wife take the cake on this drama. You would think Hu Ge is the main actor in here, but nope. Those two did a fantastic job of their parents. Dad is strict, stoic, and often torn between family and state affairs. Mom is strong and the backbone to the family. Such a awesome couple. 

Overall, it's a pretty good drama. Don't expect too many happy endings because in the legends and in history, there were no happy endings.


Was this review helpful to you?