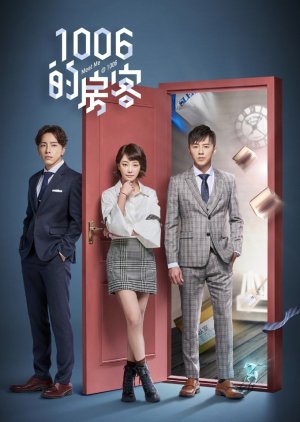 meet me @1006 ( lol ill meet you anywhere if you as cute as the ml my bro )

Okay so this is my first ever review , which is kinds bad considering the fact i've watched so many dramas , where do I even begin , I started this drama on a whim legit had no idea what it was about or even who were the cast , half way into the first episode I realised that the main leads where the same as a love @ seventeen. I have grown found of Li Guo Yi (Ke Zhen Yu ) through the pat few years since I've started taiwanese dramas, saying this I had no idea he was lead in this loool , but any way moving on to the actual drama , where it wasn't perfect I would 124% recommend watching it.

I find that the plot is unique even to time travel has been done and done again countless times , there was something about his the story just really stuck out , I love the character development and countless plot twist , I tell to one thing this writer is good. The only place where the drama fell through would be the female leads character it self like for real tho as much as i love Nikki (Cheng Jia Le) she was slow sometimes and kinda dumb also , but the romance and chemistry between the lead made it all worth it like I fucking ship them so bad and they hella cuteee I cant like .

The drama real does keep you on your toes wondering wtf is gunna happen especially if you haven't watched a lot of drams the plot might be difficult to predict but being the nerd I am I've come to the point where I notice all these little details like when I get it right I surprise my self because I feel smarter then I acc am . BUT BE PREPARED TO BE SUPPRISED BECAUSE THIS SHIT CRAY ESpecially towards the end also get your tissue ready because I cried so hard it hurt but THE HAPPY ENDING makes up for it

Overall this has honestly become one of my fave dramas of the year and I know I might even watch it again because its so cute once again MAIN LEADS ARE OTP FOR LIFEE.
Was this review helpful to you?