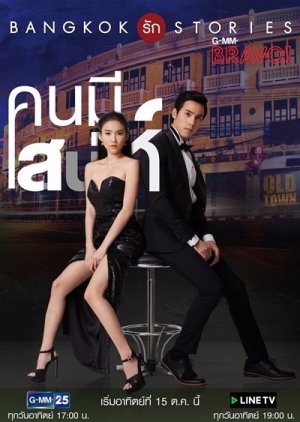 This review may contain spoilers
Okay, so I hardly give 10/10 rating stars to all the ratings section, but trust me when I say this is a must watch. Like honestly just trust me.

Story:
Pra'ek comes back from overseas and went back to his favourite thai dessert store to ask them to make dessert for his wedding and this is where he meets nang ek. On his wedding day, he breaks it off with his girlfriend due to her cheating on him with his best friend. He gets into a car crash and nang ek ends up looking after him. Over time he starts to accept the girl for who she is but his ex-girlfriend comes back (which I swear lasted for two episodes). Anyway, yalls get the gist the main couples end up together; happy ending. / Honestly I've seen this short drama floating around on Neko Meow Meow's site for a while since the release but wasn't sure if it was worth it; I decided to watch it because of Jes and I'm so glad I did. I honestly do wish it went for longer but happy it didn't too. The storyline wasn't dragging and it gets to the point quickly which I like. It's also very refreshing, comedic and cute scenes.

Acting/Cast:
The acting and cast was amazing. Honestly I don't think anyone would had pull it off like this cast. I love Jes so there's really nothing wrong with how he acted. As for the girl, it was my first time seeing her but if I didn't stalk her, I wouldn't know that she was born in 1983 (she's like 9 years older than Jes - not hating like how can she still look soooooo friggen young). Like she was so suited for her role that I thought was born in the 90's.

Music:
I was super hooked with the theme song. The moment I heard the beginning it really got me hooked.

Rewatch:
I would totally go back and watch this when I have nothing to watch.

Overall:
I recommend watching this.
Was this review helpful to you?