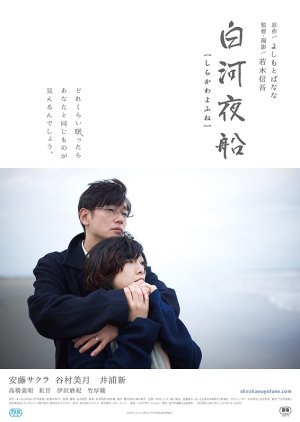 Asleep is a novel contains 3 short stories by Banana Yoshimoto, this movie was based on the last story of the same name with the book's title 'Asleep'. The theme of the whole novel is about women walking in the dark, whether it's the darkness of their hearts or their minds, and trying to seek the light. It centers around sleep, dream and death. Yes, it's certainly not for everyone. But the beauty of it is there, whether you can see it or not.

Having read the book a long time ago, I don't remember much but 'Asleep' surely was the story that left the biggest impression in me of 3 stories. And this movie imo kinda got it right. It did a good job capturing the loneliness and the frustration of Terako. The cast was perfect, even better than my imagination when I read it. Another amazing performance from Sakura Ando of course. So glad that it was adapted and it was a right decision of mine to give it a try.

Was this review helpful to you?