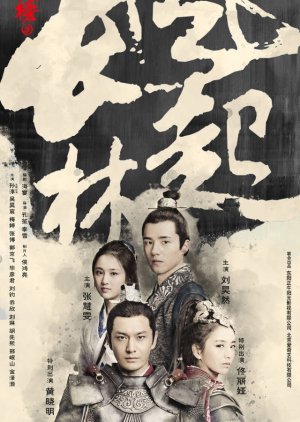 I came to this with much apprehension as I had thought that the first season was brilliant and I couldn't imagine that a second season could match it in quality. But I  am so glad that I watched it for if it is not as brilliant as the first, it definitely is more beautiful. I was invested more emotionally into this.
The best thing here was the family, the love, trust and loyalty which gave me such a warm fuzzy feeling. The emperor and Tisheng , the father and his sons, Pingzhang and his wife - there were such heartwarming scenes between them.
And then the battle plans, the brilliant strategy, and the sword play were all stunning. I liked the fact that though there were a series of plots instead of a single one, the action flowed seamlessly from one plot to the next. And towards the end, the canvas grows broader and the scope widens before the story draws to a conclusion. The various threads are tied up satisfactorily and the end is as it should be.
I would unhesitatingly recommend this to everyone who loves period drama
Was this review helpful to you?