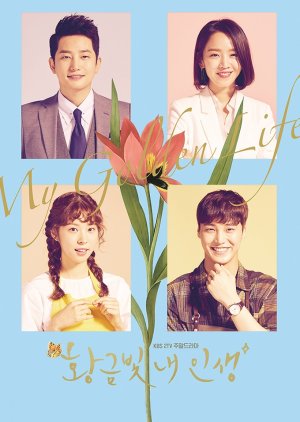 Family dramas are not my cup of tea, but strangely enough I really enjoyed this drama. As you watch it episode by episode you will realize that it's full of different themes. I won't discuss them all in this review, but I must admit that I was really surprised by how they were handled. There was unwanted pregnancy, several parents-children conflicts, money vs happiness, soul searching, coming to age stories ja so much more. Many of these were handed in unconventional ways, it was like a fresh breeze. Some topics like abortion and parents-children relationships were handled like usual, with typical plot according to Korean norms. But there were many refreshing plot twists, like Jin An's and Chou Do Kyung's choice of paths in their lives. The most important message of this drama was, I think, that no matter what you do in life what matters the most is happiness.

When it comes to Korean audience, family dramas are on older generation's watch list. I am sure they get to learn a lot from this drama, that is if they are willing. Money and fame is not everything in life and don't guarantee happiness. If you force your children to live their lives according to your own wishes they will be unhappy and so will you.

All character were pretty realistic and human, even though they could have been portrayed on a deeper level. The character development was slow and a bit stagnant. There were many boring moments too. But I still like this drama, I think it was very refreshing. A bit of a cliché but not so much. Though, I must admit that the chemistry between most of the couples was kind of nonexistent and the only couple I actually rooted for never happened… But anyway, this was not a romance drama and love was just a side plot.

This is an excellent "background drama" to watch while you are doing house chores etc.
Was this review helpful to you?