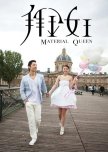 I must admit it, the beginning of this drama wasn't very interesting to me. However, as I continued to watch the show, I really enjoyed it and couldn't stop. The chemistry between the two lead was excellent and I could feel their love and passion. Furthermore, the storyline was very good as there were obstacles to their love through the story and each one of them was not useless and didn't feel like a cliche. The fashion was very nice too, it didn't feel as if they didn't have enough budget.
As the drama ended, I wished to see more but there wasn't... I really enjoyed this show and hope the beginning doesn't put you off if it does :)
Was this review helpful to you?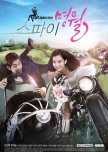 This drama is seriously very addicting. I finished watching it in only two days.
The story is full of action, suspense, romance... Even though some parts of the story were impossible in real life and ambigue sometimes, it is a good drama to watch if you want a somewhat dark drama with some laughs in it. I really liked how Eric was talking in this drama, like a little bit snobbish and the spy part of the drama. Definitely recommend it as it is one of my favorite dramas :)
Was this review helpful to you?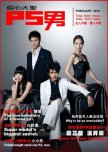 P.S. Man
4 people found this review helpful
When I read the summary of this drama, I found that the storyline was quite interesting and I also found that the cast was well chosen. The beginning of this drama made it look very promising. However, towards the middle, the story started to drag a little and then more and more. I couldn't quite understand what the point was and everything. The storyline also became more and more predictable. Nonsense stuff came out of nowhere and made the drama look a little bit ridiculous.
In other words, this drama is not bad but not good. I suggest you to watch it if you have a lot of free time but I wouldn't if you're trying to find a very attracting drama.
Was this review helpful to you?