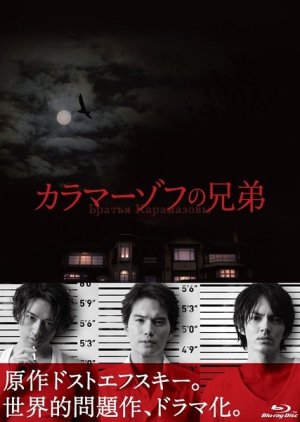 This is a murder mystery that is worth watching (if for nothing else, for the amazing choice and use of soundtrack, whoever chose it deserves an award).

Seriously though, I watch a lot of mystery/crime stuff, and they can get a bit samey after a while... but this is among the better done ones, and it felt fresh. I've not read the novel, but the drama has persuaded me to (once a little time has passed so I can enjoy it again, without thinking of the drama).

The drama had an image it wanted to fulfill - dark and gloomy, almost gothic looking - and it hit every point it could; it adds to the experience and looked absolutely stunning.

The whole drama was cleverly put together, each episode revealing just enough information to progress the story, while keeping it interesting and not spoon-feeding the audience.

The characters are also interesting and obviously well thought out and clearly have their own motivations and thoughts, instead of being written in to progress the story. I had strong opinions of all the main characters (whether love or hate), which helped to keep me interested.

I don't want to spoil it, so won't say anything more...

I recommend to all fans of murder mystery/detective (etc) dramas.
Was this review helpful to you?