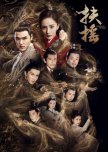 HIGHLY RECOMMENDED!
i fall for Wuji and Fuyao chemistry. I never regret watched this drama. I hate when somebody compared Ethan with Mark, i know its your right to say what you want to say, but can you please stop compared them. Will you happy if you be compared to anyone else? Please consider Ethan hard work in this drama. In the end, I love you, Ethan. I'll root for you and wait your next project.
For Yangmi, i never doubt about her acting, she is one of my favorite actress, she such a goddess so pretty.
I watched LoF press conference, oh my god, ethan so funny in real life
Was this review helpful to you?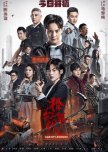 to be honest, this is one of the drama that i really want to watch, i already download that RAW file since broadcast but i keep not watch until the subtitle available for all episode. When dramafever shutted down, i was so sad because as i know just that site provides subtitle for this drama. But finally other site continue make subtitle for the rest of episode.
I'm really like crime genre like this drama, so i will never skip this kind of drama.
i'm falling in love with William Chan, OMGG.. he is really good looking with his tanned skin. Sandra Ma, she is good played her role as Hu Rong. I never getting enough for their lovey dovey scenes.
i hope next time William Chan and Sandra Ma could act together in another drama again.
Was this review helpful to you?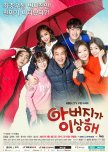 Okay, like my headline. This drama is the most drama i recommend to you, guys! You will never regret it, i guaranted it!
Tbh, I never watch korean drama over than 24 or 32 episode (except c-drama), so FIS is my first drama with more episode than i usually watch.
Everything about story and character in this drama is so wonderful and interesting. But i love the most is An Jung Hee and Byeon Mi Yeong story. Their love are so sweet, make me cry and laugh at the same time. I never watched a drama which i love all of the episode, i love FIS from first episode until last episode. And i never get enough to re-watched it.
In the end, i hope you will watch it *love*
PS : Until now i can't move on from this drama TT TT
Was this review helpful to you?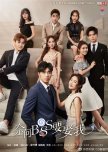 FINALLY!! FINALLY!! I'M FINISHED THIS DRAMA!!
OMG!!! Xu Kaicheng so handsome here, I adopted you as one of my favorite actor now!!! HAAHAHHAHAA...
Xu Kaicheng and Simona Wang really match each other in this drama. XU KAICHENG when flirted Simona Wang, THE BESTTTT!!
Other person character is good too. But i felt the ending is a little rush. Hope season2 will make more their lovey dovey side.
I really like this drama because they placed POV at the end for each episode. My favorite scene is :
1. EP 08 when Xia Lin back to home after Yizhou said don't enter his room again
2. EP 18 POV when Yizhou miss Xia Lin
can't wait for season 2!!
Was this review helpful to you?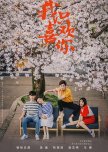 This review may contain spoilers
THIS DRAMA REALLY REALLY GOOD!! MUST WATCH!!
I LOVE ZHAO GUANCHAO AND HAO WUYI STORY SO MUCH.. THEY HAVE BEEN THROUGH ALL FOR BEING TOGETHER AT THE END!!! I HOPE NEXT THEY WILL HAVE ANOTHER DRAMA TOGETHER AS LEAD, I WILL WAITING UNTIL THAT HAPPEN!!
I CAN'T BELIEVE THIS DRAMA IS MA LI'S DEBUT, BECAUSE OH MAN, SHE IS REALLY GOOD, I WILL ROOT FOR YOU... AND ZHAO ZHI WEI SO HANDSOME.. I LIKE THEIR CHEMISTRY TOGETHER (EVEN BEHIND THE SCENE THEY LOOK SO GOOD).
I MUST SAY THANKS TO ZHAO CHAO, IF HE DIDN'T APPEARED ON WUYI AND GUANCHAO RELATIONSHIP, GUANCHAO WON'T REALIZED HIS DEEP FEELING FOR WUYI...
I FEELING SO MOVED WHEN GUANCHAO PROPOSED WUYI, EVERYTHING HIS WORD SO PERFECT!!!
Was this review helpful to you?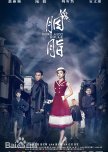 This review may contain spoilers
Okay, yes you're true, i'm late to watch this drama hahahhahahaa But it's okay
OMG OMG!!! SONG MIAN MY FIRST LOVE HAHAHHAA, I REALLY ADORE SONG MIAN, HE IS REALLY SO FREAKING HOT AND HANDSOME HERE....... HE IS THE FIRST LOVE OF YAN ZHI (THE FIRST TIME YANZHI MET HIM , I ALREADY THINK YAN ZHI LIKES HIM.
AT THE END, SONG MIAN REALLY SECRETLY LOVING YAN ZHI, I COULDN'T IMAGINE HOW IS FEELING WHEN HE SHOOTED YANZHI WHEN HE THINKS SHE IS A TRAITOR. I STILL THINK HOW IF SONG MIAN HAVEN'T HAVE A GIRLFRIEND HUHUUHUUU
SONG MIAN ALWAYS CARED ABOUT YAN ZHI, SONG MIAN SAVED HIS MARRIED PHOTO IN HIS POCKET JUST TO WATCH YAN ZHI'S FACE WHEN HE MISS HER??? OMO OMO, HOW BROKE HIM WHEN HE SHOOTED YANZHI... WHEN SONG MIAN LOOK YAN ZHI SO PRETTY ON EPISODE 13..
OK LET ME BE CRAZY OVER SONG MIAN AND YAN ZHI HAHHAHAAA
Was this review helpful to you?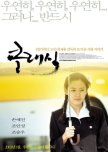 Classic
0 people found this review helpful
SO PERFECT, I KNOW IT WAS NOT EASY TO LIVING AND LOVING IN WAR TIME, THIS IS THE MOST PERFECT FILM THAT I'VE EVER WATCHED!! FROM THIS FILM, I'M FALLING IN LOVE WITH JO SEUNG WOO, HE IS REALLY SO HANDSOME THEN AND NOW!! I'M BIGGEST YOUR FANS, SEUNG WOO OPPA!!!!
I HAVE WATCHED TWICE BUT I NEVER GETTING BORED OF THIS MOVIE, SO ROMANTIC, I ALWAYS IMAGINE IF JOON HA DIDN'T LIED ABOUT HIS MARRIED, WHAT WILL HAPPEN TO THEIR STORY!!
ANYWAYS, I'LL KEEP WATCH WHEN I MISS SEUNG WOO OPPA!! KKKKKKK
Was this review helpful to you?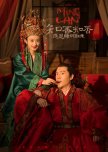 This review may contain spoilers
huahhhh... finally i finished it!! i'm glad Ming Lan ended up with Gu Ting Ye!! They look cute when together!! When smart people end up with smart people HAHAHHAAA...
I hope as newly weds, both of them can share love and happiness together forever in real life!! Congratsss!! so happy for you both!!
I love when GTY helped ML, it's mean to be destiny!
Zanilia Zhao as Ming Lan and William Feng as Gu Ting Ye is the best couple!!!
When i have time i will re-watch this drama......
okay, let's move to another drama!!!!! Asssssssssssaaaaaaaaaaa!!!!!!!!!!!!
Was this review helpful to you?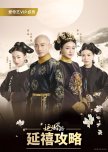 i finished this drama in less than 1 week. I really love Qianlong's interaction with Yingluo. They really matched each other. I keep re-watching every episode which have Qianlong and Yingluo interaction. Yes, you're true! I'm biggest fans of Yingluo x Qianlong hhahahaa..
After watched this drama, it makes me want to know more about history, overall is good. I never regret to watched this drama. I really must thanks to V*ki subber to sub it to English text.
In the end, please watched this drama and i'm sure you'll freaking crazy like it!
Was this review helpful to you?