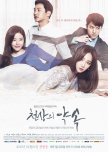 It was overall a really tempting drama to watch, and I really recommend it. It had me go through all these kinds of emotions, and I'm totally on Na Yeon's side! Even though her revenge might be cruel, what she had to go through, was really painful, and Se Byul- you are the most cutest girl in the whole world, rest in peace. Tae Joon was such a dumba*s for leaving Na Yeon for wealthiness, honestly. Even though, for some reason I still felt bad for Tae Joon, because he did and still loved Na Yeon even if he did mary Se Jin. He was one of the first people that recognized it was Na Yeon, not actually Do Hee. And credits to you, Hwi Kyung!! Even though he knew it wasn't Do Hee, he still loved Na Yeon, even if she rejected him a billion times. Sorry for spoiling those who didn't watch the show yet, hehe. But IT WAS A GREAT KDRAMA.
Was this review helpful to you?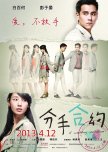 OKAY. This movie honestly is ONE OF THE BEST- and I MEAN, ONE OF THE BEST MOVIES EVER. It probably made me waste about 3 whole tissue boxes. This movie- I just can't. It's so good that I can't describe it in words.
The first time I watched it, I wasn't really into it, since I disliked the setting of it. It looked old, and yes, it is, but if you give it a try, (like I did) you would totally love it. Watching the first 2 minutes of the movie won't get you anywhere, you have to be patient and try. You'll never know what surprise will be there.
If you're trying to watch this, just saying- here's some tips......
GET SOME TISSUES. LIKE you'll need them. And I don't mean one, a plentiful of them
Be prepared, and don't give up on the movie. If you find something you dislike, just ignore it and keep watching it.
Overall, the cast did an AMAZING job.
Was this review helpful to you?