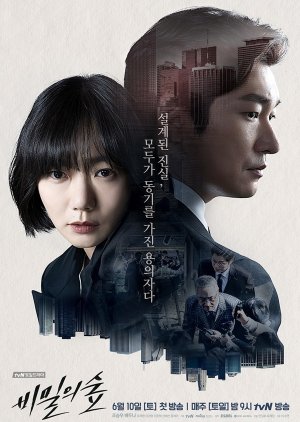 Listen, I really liked this series, but the pacing was WACK. This should not have taken 16 episodes. I think 12 would have been far more efficient, and the pacing is the main reason it does not at the very least reach a 9. Stranger is not bad by any means, but I found myself bored and waiting for the plot to move forward more often than I really should have.

The biggest strength of Stranger is the characters and cast. This is a very talented group of people; they brought so much life to every scene. Jo Seung Woo, Bae Doo Na, and Lee Joon Hyuk were by far my favorites, and I am so glad that they are all returning for a second season of the show. They are the redeeming quality of the show. Without their fabulous performances, I likely would have dropped the series. Props as well to the screenwriter and their excellent use of characterization. The writer allowed the audience to understand these characters in-depth, so when act out of the ordinary (like when Si Mok smiles), it isn't just meaningful to the characters. It's meaningful to the audience, too, since we feel like we KNOW the characters.

The music was alright. Not too impressive, but there were some songs that I liked well enough.

I am not likely to rewatch this series, considering the terrible pacing issues.

Complaints aside, I definitely recommend this series. The characters and their interactions are more than worth it.
Was this review helpful to you?