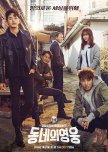 This review may contain spoilers
Hi friends. This is a second time I am writhing a review for a drama. Ok let's get to the point.
This drama's story line or fighting skills or characters acting are simply good and natural. People who may love action drama will definitely wil like it.
If you ask me "Is this drama is full of action? - No. (50% action & balance 20% value of life, 20% value of friendship / family / society, 10% is about money)"
You may think why I have mentioned only 10% for money is it the drama starts with the problem of money? Yes, it is. But, other than evil people who manipulate the commeners for money is actually a cheap tricks and people will fall unfortunately.
Now get to the story line in here our main hero is an agent who is inactive cz of his past mission (was a failure & his friend died). So, after spending his 3yrs in prision he comes back to his home town to find bad people & get revenge on them. On the way
He buy a bar where former inactive agents visits and spend their time drinking & thinking about their past.
So our main hero gets interested in buying this bar and requests the bar owner who is also an retired former agent to sell it to him. Then the story connects with the help of agents the local common living people near by fight for their right to have their own property over there and all of the bad things happening now will be connected to the three yr ago (his friend's murder case).
In this drama there are lots of ups and down but still there are some episodes which is very inspiring and lovable.
I hope you guys can caugh up this drama some time.......
Was this review helpful to you?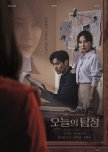 This review may contain spoilers
Those who have watched "lets fight the ghost" drama would feel the similarity. At the start of the drama I was hesitating to watch next episodes but I could not stop myself from watching this drama. It is really amazing and I would recommend people to watch it. I wish that the director could do Season 2 also...
Here the story starts with "a detective who only believes in what he can see through his own eyes, partners with a women who can see ghost. Together they trying to find out the mystery behind the suicides of unrelated people by doing so the detective loses his life and become a supernatural being to save his people who he loves and the people who loved him from an evil spirit." That's how this story starts. I doesn't want to tell the whole story as you would not
feel the suspense.
Actually I started to watch this series because it's Genre is supernatural and read the plot which actually a bit impressed me. So, Later I started watch I felt very interesting, suspense and thrilling. I really did not felt boring at all
not even a bit or slow moving instead I felt it fast ending.
Even though there are some flaws in drama like controlling people, people seeing ghost frequently and some more. But still each and every flaw has been covered by the actors good acting. Lead Roll "Choi Daniel and Park Eun bin's chemistry was good and their telepathic investigation method was great. I really appreciate actress "Lee Ji Ah" performance as I was even mind controlled by here. Her way of expression and evilness. Wow, Its really great.
Other that lead actors, to talk about supporting actors also done a great job. I wish this drama to be in success.
Was this review helpful to you?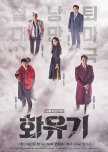 Hi All,
I actually started to watch this drama only because of LSG. But, later in two episodes, I was so excited about the story and their twisted fate.
which made a human and immortal to love each other. I could not even find one negative point and distracting side in all the 20 episodes. I actually
was worried that it would end very soon and also was hoping to look forward to the second season. The male and female lead together make a cute, lovable and fighting couple. Not only them the whole Hwang team made an incredible pair to each other. I actually don't have words to express my love for this drama, I really really recommend people to watch this drama.
The reason I don't want to write the storyline because I don't want you to know the before ahead of watching. Which lose suspense. People who love fantasy and thriller really really will love this drama. Am guarantees 99% for this drama.
Was this review helpful to you?