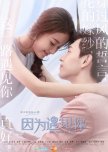 This isn't a ground breaking drama with a new and different story. This is an average melodrama story. However it does everything right so that you finish the drama overwhelmed by a deep sense of satisfaction. Watching this drama it did my heart so much good! Maybe it's because the world can be so unjust that we take justice wherever we can. Let me be clear this story isn't about redemption... it's about justice and that's why I loved it so much.
The acting is outstanding. You really hate the evil characters as much as you love the good ones. I love how all the relationships muddle, so that it's not just about our heroine and the guy who loves her but it's about the heroine, her mum, her other mum, her sister, her father, her friend, her aunt, her mentor AND also about the guy who loves her, his brother and his father and mum and other mum AND how all these lives are entangled and how all the relationships and dynamics are played out. There are some beautiful heart-wrenching scenes including bittersweet ones in between those that pierce your heart - burning it even BUT oh man, when that justice comes the balm is so much sweeter for it.
The production value is high with everything looking really shiny and nice which is appropriate for a drama about embroidery. The Yun Kai's suits though... :S Still this is a minor quibble, my one other being that I felt that the ending was rushed. The original had more details in the ending, and I would have loved to have seen that played out in this version BUT still it's minor complaint.
HIGHLY RECOMMENDED!
Was this review helpful to you?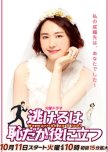 I don't even know how to introduce this drama. All I really want to say is 'watch it! - you won't be disappointed.' However even though I can't rave enough about it that's not probably true. It won't be for everyone but absolutely everyone who has wound up here, reading these reviews to assess whether or not they should watch it, I say 'WATCH IT.'
It starts off slow and all of a sudden you're thrown with the couple into something so implausible that you wonder how or why something so ridiculous would work - not just as something between the couple in the drama BUT also as a plot device. Like, is it just too ludicrous to see through to the end. However soon enough you realise that you're still watching, and you're still enjoying and suddenly you realise actually you relate to it all. Like you really connect because you're just as weird and wonderful as this couple.
I think the main success of this drama is due to the fact that it's picked up modern malaise that most of us must endure. Life is tough and full of struggles in which our dreams just seem so unlikely to ever manifest and yet we dream, we daydream, we wish, we want and so our hearts conjure up weird and kooky ways in order to just survive.
There are people out there like you and me, like Mikuri and Hirasama and well all the supporting cast too (I'm more Yuri than anyone else.) But yeah, I think it's a drama for all because you'll find yourself in there somewhere and you'll find relief in their message: life isn't what you wanted it to be, but it's not all bad either.
Was this review helpful to you?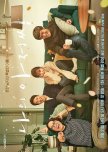 Melodramas are my guilty pleasure. All that intensity wrung from convoluted stories and LONG drawn out stares: those fierce moments captured so we can revel in their glory (and for me live vicariously through bringing joy to a soul numbed by unforgiving trials.) However this drama has changed the game completely. It shows that you don't need melo for intensity. That fervour, and passion can be portrayed through the vulnerability of humans, through spiritual connections, and through delicate stories that hold true to life. This drama is spectacular.
Bruce Lee said that love is friendship on fire and the slow burn in the relationship just kills you - with that bittersweet edge that keeps you wanting more. Just like why I love melodramas for that 'good kind of hurt' this drama kept me enamoured through natural dialogues, understated performances that had powerhouse resonance and intricate stories that never felt laboured - piercing my soul and setting wild my courage, hope and love for the potential of the human soul. There's actual character development and not just people changing their minds or procrastinating.
IU has never been better, Lee Sun Kyun has made me a huge fan of him and the writer and director are now on my watch list forever. I cannot recommend this drama enough AND I'm saying this with one episode to go... Honestly no matter what the end, I'm just so happy with this drama. Like I said this drama has changed the game for me because normally (always) how much I love a drama is so much dependent on the ending. You're so satisfied with scenes of beauty, and strength that the journey itself becomes the destination.
I'll still tune in for my melodramas but this drama has just opened my eyes to a whole new world. It's shown me what dramas can be in the hands of gifted people. Highly, highly recommended.
Was this review helpful to you?
Don't misunderstand me - this is not a recommendation. This drama absolutely deserves all the bad reviews it has gotten. The story is frustrating to say the least and at 60 plus episodes life is just too short to give any time to such a mess of a drama.
However I just wanted to applaud the two things in this drama that were outstanding: 1. Patrick Lee and 2. Patrick Lee.
I wasn't fan of Patrick Lee ( and the jury is still out on whether I am now) - I came for Huang Tender's small role first and then Chien Jolin second (oh and a cameo by another favourite of mine BUT I won't mention the name because it was a nice surprise I'd like to keep for you if you decide to watch this BUT again this isn't a recommendation!) - but Patrick Lee was fantastic in this drama. I've seen him here and there in bit parts but his portrayal was amazing. The characterization was average as were the other roles and pretty much all of the actors I normally love seemed to be phoning in their performances - going through the motions and making me feel nothing! However Patrick added a certain sincerity in his pining, yearning, heartache, heart break that made him so endearing peppered with moments where he reverted to his old acting ways of hamming up buffoonish and silly scenes/dialogues. But I can't deny that in those moments where his performance tugged tightly at my heartstrings I was smitten and 100% enthralled by him.
So if you're the curious type who has a fascination on how an 'once average' actor can turn around his art through one performance; level up and make you all of sudden interested in a must miss drama then you might want to give this a go. Just watch everything else on your watch list first because like I said in the beginning, this is not a recommendation.
Was this review helpful to you?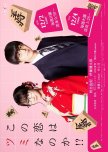 Absolutely adorable, endearing and wonderful! Really wished it was the longer length drama so the characters/relationships could be explored more - mostly because I'm greedy for more of this gem of a drama. However even as a short little thing it was brilliant.
I guess I loved it so much because I'm a bit of an awkward odd ball too. It's heartwarming to believe that oddballs too can experience warmth that makes you want to be a better person, move outside your comfort zone. The world can give you hundred reasons to lock yourself away from people but sometimes its that one experience that gives you reason not to write it off.
Acting was spot on! And just with four episodes ALL the actors made you feel for each characterization. I loved how each side character impacted on the main leads story line - developing their relationship. Even just the odd scenes of Saito and the site agent just added layers to the overall viewing experience.
I've already re-watched this twice! I can't recommend this enough!
Was this review helpful to you?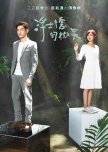 The first three quarters of this drama were brilliant. Sure it was little rough around the edges, which could have been fixed with more depth in the story, growth in characterization but regardless it kept me hooked for 14 episodes. I can't deny for 14 weeks I loved it and was thoroughly entertained.
It was let down by the ending. I deliberated giving it 9.5 because it really was so good for a great majority of it's run but then it set itself up for high standards and expectations which alas it could not meet. Still I would recommend it, even if the end fizzles by comparison of what came before.
Marcus Chang is awesome and I'll definitely be checking out more of his dramas, the rest were good with Sean Lee & Esther Yang being stand outs. The story really did start off so well - great mystery, and good chemistry between the cast. I'm now beginning to think that the 'incorrect/fake' synopsis which hinted at supernatural elements might have even been a marketing ploy just to add 'suspense' to the drama which in the end didn't or couldn't reveal anything less than hackneyed mediocrity in story telling. However there are some brilliant scenes, excellent dialogue and when it's good it's amazing and highly enjoyable. Such a shame because this was well on to becoming a favourite of mine. Having said that I'd watch it again - just skip the ending and would recommend it with a disclaimer - don't hold too many expectations and just enjoy the goodness while it lasts.
Was this review helpful to you?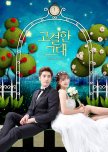 Breezy, light hearted fun. However I would add that there are some beautiful moments combined with laugh out loud scenes that makes this highly entertaining and rewatchable. Plus the couple have awesome chemistry. Highly recommended.
Was this review helpful to you?