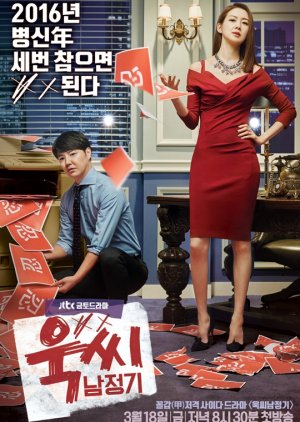 While it was a change from the status quo, the series failed to present anything new or dynamic to an otherwise very well produced series in today's modern korean drama.

Now I understand that all dramas need that suspension of disbelief in order to work and in that sense, this did well until it became repetitive to the point where the fast-forward button was the only legitimate option other than dropping completely.

The plot started off kindly but doesn't really do much except serve the main characters goals on silver platters. The theme of working for money and working to survive is ever so prevalent that it becomes tedious and misunderstanding. My only recourse is if you don't like what you do--then quit--find something else. Why be miserable at work and let that follow you home?

It was good to see YSH in the main role as opposed to being the sidekick and he played his character very well. Too well. Jung Ki is very beta. So very beta that I almost dropped this because he was so beta. I understand the contrast dynamic between the two leads but I still hoped that our hero had some standing principle of fighting back and granted it eventually came but for how long did it take? The female characters had no such problems as they were very strong independent women but Jung Ki and even Mr. Park, how they ever went into a cut-throat business world is beyond me.

The best episode of the series was the last one because throughout the entire show they kept teasing this romance arc. The biggest problem being it was too late and so very little as opposed to the chase.

The story could've gone in a multitude of directions but I feel as though they played the safe game. There was one big instance in which I was excepting a divorcee to enter the fold but it never happened and they never explained the situation so to me, it sounds like the writer needed the safe ending.

It's an okay watch but nothing groundbreaking and I wouldn't go outta my way to see it.
Was this review helpful to you?