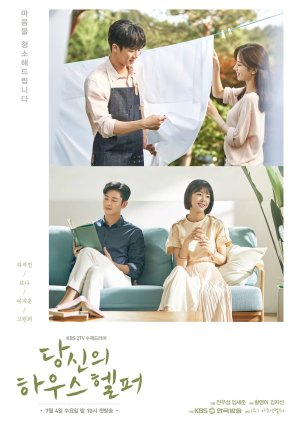 It has been a while since I watched a perfect drama. I felt relaxed, happy, comforted, and healed throughout the episodes.

The music, atmosphere, and story embarks you on a soothing journey from start to end. It is true that having a cleaned and organised home reflects your feelings inside. You can never achieve a relaxing home environment if you are stressed or struggling in life.

Some events or lines might be a bit cheesy for some viewers but the messages this drama carries are deep and heartfelt:

• Life is hard but connecting with positive people can encourage you and make you stronger to face them.
• Don't stand silent against abuse and speak up.
• Relationships that are in your head are not real. Face it.
• It is never too late to dream and achieve.
• Home environment mirrors your heart.
• No one is perfect. We learn from our mistakes.
• Resolve anger and pain by communicating. Don't let your emotions eat on you inside. Heal yourself because you are worth it.
Was this review helpful to you?