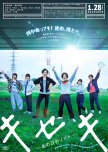 In my opinion, biographical movies are always fun to watch. Listening to others' story about their "turning point" and past experiences that made them who they are today has a powerful effect, especially when it comes to following your dreams. This movie is about how GReeeeN became a band and the reason behind hiding their identities from the public. I enjoyed following their journey, and listening to their lyrics that are inspirational & touching. I never really came across their songs before, but this movie made me eager to listen to them all. Anyways, I'd love to recommend this because it's an interesting story with relatable characters.
Was this review helpful to you?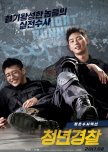 Gripping, fast moving, and touching. This movie exceeded my expectations and moved me to tears. To be righteous even when it is difficult to take action towards what you believe in, demands courage and strength. The story can be seen as predictable but the casting made it special. I even wished this was a drama because I didn't want to part ways with our 2 heroes. Park Seo Joon and Kang Ha Neul work so well as partners because of their contrasting characteristics and charm.
Note: make sure you watch the ending credits -before the black & white credits- because the last scene after it is worth it.
Was this review helpful to you?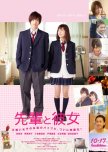 The plot is interesting and I found the leading lady to be cute. I liked how honest she was with her feelings. I also cheered when she knew when to follow her heart and when to give up. The movie is slow and could have been more fun if it had more events going on.
The hero was a bit disappointing as a character. He wasn't mature enough as a senpai in third year of high school. But I can understand that love can be confusing at that age.
All in all, it was a nice story but I've seen better.
Was this review helpful to you?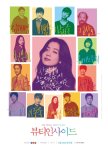 This is one of the most beautiful movies I have ever seen!
The story pulls you in very quickly from the beginning and haunts you until the end. The scenes were shot in a mesmerizing way. The acting of all the characters was spot on and fascinating, because each was given the most fitting role that lead to perfection.  Of course,  Han Hyo Jo was so damn charming as always.
Watch this alone because you don't want to miss this gem. I was affected by the plot so much that I kept remembering the scenes for almost a week after finishing the movie. Very well written and acted indeed. Don't miss it!
Was this review helpful to you?