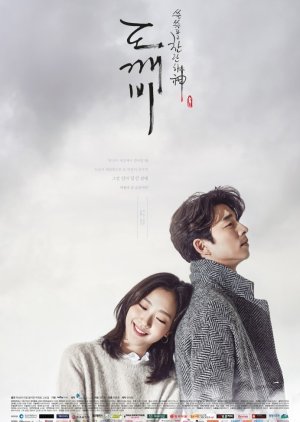 After 6 episodes the attraction of this program imho is in inverse proportion to the volume of the romance scenes between Kim Shin and Kim Go Eun - and it seems to be increasing………ep 8 excellent, if a bit heavy - even kim go eun was good…..getting up to episode 13 I shared the consensus that this was a top-flight drama.

I put off watching the final episodes 14 - 16 because I was reluctant for it to end. Now I've watched ep. 14 which is clearly sequel in nature. I have to say I found it a hard slog, the sparkle has gone, the interaction between Goblin, Grim Reaper and Deok Hwa sadly missing. If this continues I would have to say it was a mistake. They should have finished with ep.13 and maybe a brief "follow up" finish. Don't mean to be b*****, but the idea anyone or any supernatural entity would span the universe in eternal love to chase Kim Go Eun stretches credulity.

Taking the plunge again at Ep. 14 better but I find the central romance utterly unconvincing, partly because it just goes on far too long - there's a limit to the sweet endearments and exchanges you want to hear.

Finished at last! A suitably complex and, I'm glad to say, unpredictable ending. Ah, if only life - and death - were like that. Turned whimsical again at the end, but inevitable I expect. Isn't it wonderful also how time can pass in a camera shot in TV dramas? Preferred Grim Reaper and Sunny and Deok Hwa to Goblin and Eun Tak, though the latter did improve markedly towards the end when she stopped playing all "kittenish". Which reminds me, what happened to Deok Hwa amidst all the complex comings and goings at the end?? So annoying.

The production values, background scenery and camera work were excellent throughout and the fashion sense fabulous - but when my mind keeps going off the story to the clothes and background scenery, annoyingly missing the subtitles, desperately waiting for the next scene with Grim Reaper and/or Deok Hwa, it's clear that it's not entirely absorbing my admittedly volatile brain. Music almost entirely good. Re-watch value? well not any time soon, but the fashion, design and memory of the comic parts may tempt me. Still, there's nothing else for it, but to give it 10/10 for the overall achievement.


Was this review helpful to you?