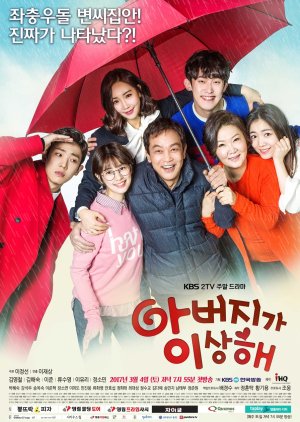 This review may contain spoilers
I never watch "daily" dramas, so I don't have much to compare, but this is the only (maybe best) family drama I'll ever watch... their bonds and yuri were the only reasons I watched this...

it's funny that even-though I never watched this type of dramas, everything in this is a big cliche..
- mean rich naggy mother in law? check
- mean rich dad and the runaway son? check
- misunderstandings? triple check
- birth secrets? check
- fake incest? long check that it got super awkward
- fake identity? check
- secrets? a million check
- useless uncle and his side family? check
- bad blood between the in laws? check
- jobless older brother that's studying? check
- bullied younger sister? check
- shallow maknae sister? check
there's more, I mean this is a 50+ drama ;)

my rewatch values are either a 1 or 10...
Was this review helpful to you?