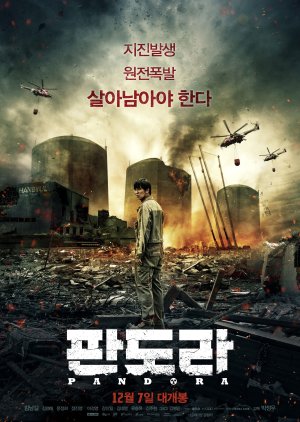 Ended on a strong message that we cannot close our eyes and cover our eyes to the damage we are causing to our planet. That if we care about our children's future, we must face down fear of the unknown with hope and dedication. 

The movie was really well done. Great cast and special effects. The storyline was crafted together well. Power plant meltdowns are not easy to explain to the general public but I thought they did a good job without making me feel bored.

I took a class on how government in the U.S. operates during natural disasters and I couldn't help but think about all the ways the government in this movie went wrong. It was an interesting thought experiment that added to the overall depth of the film. I feel like something was lacking in the film that is keeping me from running out to the store to buy it. I think the characters weren't fleshed out enough. If they had spent just a little more time on developing them and their relationships, I think the movie would've been a smash hit.

But I definitely recommend  watching it. My heart was racing the whole time which is truly the mark of a great thriller.
Was this review helpful to you?