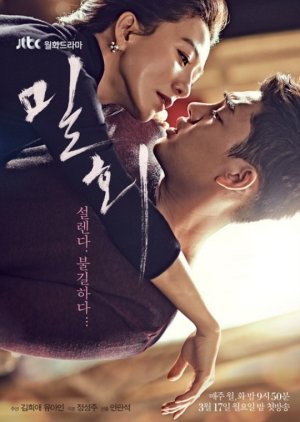 Let me start off my saying that in the past I gave high scores on the music section but after watching this I've realized how wrong this was. Secret Affair has an impeccable OST that actually compliments the show's scenes.

I thought that the chemist between the two leads was FIRE!!! they were definitely the best part of the show which is also why I gave a total rating of 8.5 because the rest of the storyline wasn't strong. I understand why it was what it was, that her being corrupt allowed him to come in and "save" her from herself. But whenver they weren't on screen together I just didn't care about what was going on.

I still really enjoyed the show and have already rewatched some scenes on YouTube. All in all, I'm satisfied. For a kdrama that aired on cable, this is a passionate romance that I'll think back in frequently and may rewatch again one day. Seeing how hye won changed as a person and fell in love, was beautiful.

Also I must say, some of the camera shots were nicely done.
Was this review helpful to you?