At first, i really didn't think much of the 2nd season because I thought that nothing could ever beat Obsessed but I was wrong.
Right Or Wrong shows us a cute and pure story of a university teacher and one of his students who he met a few years back but didn't remember that exact encounter.
I really love that YoYo was there as one of the main characters too because it showed that kids don't care who are their parents as long as they love them and take care of them. I ruined the typical stereotype that some people say that this kind of a relationship will reflect on kids or something like that  or ask "what will children think of this" but actually all you have to do is to explain as Shi Yi Jie did.
I know that it may look pathetic to give 10 in all of the aspects but this story really deserves it.
STORY: It was pure and sweet. No unneeded things and no big drama. It showed few problems that couples may face nowadays as having a bigger age gap or being in a same-sex relationship.
ACTING/CAST: The caste really was great and did a good job in the series. Steven (ShiYiJie) and Hunt (XiaoFei) showed their emotions really well and the girl who played YoYo was doing such a great job 'cause as we know it's not that easy for kid such a young age to be at their highest point but she really did her best and overall was really cute.
MUSIC: All I can say is that the ending song is one of my favorite songs at least right now for sure. These series didn't have many soundtrack songs but 2 main ones and the ones that appeared in the middle were really well arranged and fitted the series aura really well.
REWATCH VALUE:  I'd rewatch this one for sure at some point, the same as I did with Obsessed 'cause it's not that long to take all of your time away but it's enough to feel happy for someones :) This story really did touch my heart and "the scenes" were G-R-E-A-T!!!
OVERALL: I really do think that this story desrves a 10 due to the all of the aspect i mentioned in this review. I woudl write evn more but it's hard to put all of my emotions for this into words
Was this review helpful to you?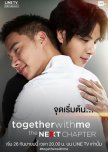 This review may contain spoilers
So I just completed the series and went to put my "grade" on it when I saw that that rating was so low compared to the last season and, to be honest, I'm a bit disappointed in fans for rating it at 1 without even completing the series (if you haven't completed it better just not rate it at all). So I can see that the main issue for the fans with these series is that it's not lovey-dovey like mostly all the other BL series are. But, in my opinion, it actually makes it even better cause it shows real-life problems so that we, as fans, don't live in a fantasy of love being only about lovey-dovey stuff but also that it needs some problems to make it real. Obviously, it ain't nice to see your favourite couple fight and cheat but in the end, it shows that if love is real, then it can overcome those problems and make the bond even stronger.
STORY: The story itself, as I already said, shows a lot of real-life problems that people might go through, i.e. cheating, parents who can't accept, confusing in feelings, sleeping around, being pressured by your boss, etc. Those are all things that series usually try to avoid to keep their audience and play it safe. This is what I really love about the particular series that they are willing to take the risk and portray these problems as well.
KornKnock part: Their part was pretty interesting and heart-touching especially the part with parents. These series showed that not always parents will be willing to accept their kids for what they are and not just because they hate or can't stand their orientation but also just because they feel like they have been lied to and that all of a sudden they have a different kid. Of course, it wasn't nice to see Korn suffer just because his father couldn't come to the terms of the news but it happens so many times and this is a good example that even those people can change for better, even if it takes such measures as almost losing your kid just to understand it. Also the part about Korn not being able to come out to his father. It maybe seemed that he just cared about the fact that he doesn't want him to know cause he was scared but if you look closer, then there's also the feeling of not wanting to hurt him. As he said, If I ain't wrong, he doesn't want to choose between love for Knock and his family so he does everything to make both work. For Knock, I can understand his point of view. He doesn't understand Korn cause he himself risked so much to just love Korn cause, in case someone has forgotten, he is straight and Korn is his exception, so it wasn't so easy for him either. He even came out to his parents to show Korn that it isn't so hard and everything will be good but he refused to understand Korn's point-of-view. His own parents were so nice and accepting so he couldn't imagine why Korn can't do the same. This also is a good example for real-life situations. Then there are problems with Pete. Trying to play off as a nice guy to get in Korn's pants which wasn't pleasant to watch but this happens all the time. He manipulated so many people just to get what he wanted and in the end, he dug his own grave. He is a good example of a jerk who only cares about his well being and is willing to sabotage everyone that steps into his way and tries to break his plans. Of course, it all ended good and they deserved that ending. The fact that Knock gave Korn a second chance and couldn't even take revenge, even though he wanted to, showed that he really does love Korn. You always should give a second chance cause mistakes do happen. If the mistake keeps happening more that one time, then it's a clear sign that it's just not meant to be. Obviously, what Korn did was pretty bad especially if we look in what situation he and Knock already were in. Then again, this all made then rethink a lot of things and come to the right conclusions.
Yihwa/Cho part: can't say that their part of the story was my favourite but I already fell in love with this couple after Bad Romance <3 It was nice to see how they portrayed the problem of being in a relationship for a long time but suddenly being confused in feelings. It's only natural and it happens all the time too. Yihwa confused the feeling of a really good friend with love for Art and thus almost fucked up and, even if she didn't even do anything as bad as Korn did, she still felt really bad and took time to sort out her own feelings so that she could be sure in the future and make the right choice. The fact that Art was trying to push her all the time to make that decision just made it worse for his own good, on the other hand where Cho was waiting and was being careful with the steps he took and only when he was sure he took action. We can easily see that he loves Yihwa so much that all he wants for her is to be happy, with him or not. Also, I like how they ended the series with not a clear ending for those two, showing that it's not so easy and fast to sort out your feelings.
Farm/Bright/Rit part: these 3 were pretty complicated XD Farm' s character took such a turn from the last season and made him look more badass and had put him in a more dominant status. From what Bright had done to him, he became the same and let Bright taste his own medicine. But then again I felt really bad for Nong Rit. He didn't know what he got himself into and fell in love with Farm. He tried so hard but he eventually realised that Farm has been using his just to get some revenge on Bright. But in the end, he made a right choice of taking everything is his own hands and just breaking up with him and after that refusing to stay friends cause that would make everything harder for him cause he loved Farm very much. The fact that he teamed up with Bright to show Farm how bad he has become was pretty savage but a pretty good plot twist. Bright in the end got what he wanted and realised how bad he used to be to Farm as well but then again he realised that Farm really touched his part and, even if it may have been pretty hard to see, he was jealous of the fact that Farm was sleeping around with other guys and at the same time being with him. The ending for all of them was good. They started from the very start and even at the very end it was shown that Rit is also starting over.
ACTING/CAST: As always, all of them were really good. Especially the chemistry between Tul and Max. They are the rare ones who can make it seem so damn real. Even for CGame and Porsche or Meangmum and Tomo, it wasn't as good as them even though they were amazing in their roles. Those to just have the best chemistry I have seen <3 Even without kisses they still show so many feelings for each other. For example, the scene where they finally made up, I just loved that they didn't do the really passionate kiss but a hug instead. For that moment it was so much more appropriate rather than a kiss and the hug had so many feelings in itself.
MUSIC: I don't have much to say about the music and I really loved the fact that they used the soundtracks from the previous seasons too, especially from Bad Romance <3 It made it easier to take the feel of that moment. I can't say that I loved all the songs but they did suite the moment when it was playing.
REWATCH VALUE: I would 100% rewatch these series just for the sake of having fun or when I feel bad to make my day better and care more about their problems rather than mine.
OVERALL: I really enjoyed these series and I and really sad that so many people dropped hem in the middle just because they didn't get the classic lovey-dovey BL series they were expecting for. But then again, this is so much more interesting than just another cheesy series where everything is rainbows and sweetness. It's not like that in real life and it nice to take something with you from the series as a life lesson :) The only thing that did bother me through the whole series is that they didn't include most of the cats from season 1, thus Bad Romance, even though this part takes place after it and Together With Me is a prequel to Bad Romance so it was really unlogical why they had casts from TWM that didn't appear in BR as if they suddenly disappeared from they lives in BD but but didn't have any casts from BR in TMW:TNC even though it would be more logical that they would at least appear here and there at some moments. It just seemed that they were such good friends and all of a sudden they were not in their lives anymore. As well and continuing Farm and Bright' s story as if nothing happened between them in the time of BR. They did fuck up with the timeline here and this just bothered me a lot cause at first I was expecting to see all of the casts, and perhaps not see so much from TWM cause they didn't appear in BR but guess I that's not as important cause perhaps t the same in the books.
Was this review helpful to you?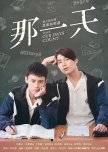 This review may contain spoilers
Now, I know that right after the airing of the last 2 episodes (19 and 20; or just 10th) most people are not happy with how the series ended and I could agree on it for sure.
STORY (?):
I'm one of those people who doesn't mind a sad ending if it fits the storyline (i.e. Trapped or Call me By Your Name) and it is a good ending even if sad. But my problem with MODC is that the ending just seems absurd and rushed like they wanted to make it different from other HIStories, in the end fucking up the whole ending. This story, in my opinion, really DID deserve a much happier ending than this one (perhaps that why at the start it was called "Miracle" could have been a happy one).
Yes I cried my eyes out and was so sad that I was not even able to enjoy Zhi Gang and Bo Xiang's happy ending. So it's a big minus :( I have the so called "second lead syndrome" and it did play a part here too but it was a rare case where I REALLY liked the main couple as well so how they ended their story really did sadden me.
Don't get me wrong though, as you can see, I have given this series a 10 in all categories because everything really was great except the ending. BUT BUT BUT!!!!! But even with an ending like this, there's still a lesson to learn and it explains the title too. We have to make every day count because we may never know what little thing may change our lives forever. We shouldn't waste time on arguing or being stubborn, we should just DO IT because what if there won't be an other chance later and we are just wasting the time that would could have had? This is what I actually do like about the ending and to give a 10 was my first instinct right after watching. I started to doubt it only after reading what other people have to say.
A lot of people are saying that they watch these type of dramas to escape the reality and there's nothing wrong with it but I just hate it when they use it as an excuse to hate on the show. I, on the other hand, try to find shows that DO represent reality cause it feels more believable and it doesn't give false hope for the future. There are 2 good sayings: " "Мечтать не вредно" (dreaming isn't unhealthy) and "Cerība ir muļķa pēdējais mierinājums" (hope is the idiots last solace). I stand by these 2 and that's why I like it when there is some reality( and the harsher one) in the series. Also the fact that there are so many people who just read the comments and automatically say that they won't be watching the ending is just sad. Who knows, maybe you'll like t in the end.
EDIT: After writing this review I found out that the story might be a plagiarism of an older BL Japanese manga series so I really don't know what to say about why the scriptwriter chose to do something like that without mentioning it.
CAST:
I can only say way too many things about the cast so I'm not gonna rant. They all are great. The chemistry is magnificent. Overall a great cast.
MUSIC:
Now I have some good damn songs added to my playlist. As well as there was a sneaky appearance of a sad song from Trapped at the very end. Hit me pretty hard cause I just love that song.
RV:
I probably would but after some time. I would love to pay more attention to those "making it count" moments and not just the lust. But I do need some time to calm down after the ending though.
OVERALL: As always, HIStory is just great and even here I 100% enjoyed 90% of the whole show so I can't say that it's shit just because the ending was not what I wanted. This is more of a realistic one so be prepared.
Was this review helpful to you?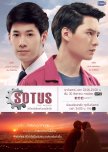 I just freaking loved this!!!! Can't wait for the second season too!!!!!
This is for sure the best drama series i have watched so far and let me tell i have watched a lot! The story is really freaking great and the actors are amazing too!!! The acting itself is really good cause when there are more romantic scenes they look really real and u wouldn't guess they are scripted! And since both of the main actors are really good friends it makes it even more special cause in some scenes u can see that they are showing some true emotions as well and they are rally comfortable around each other! I have already rematched the whole season 3 times and i would even with it few more times!!!
I also really liked all the supporting cast cause they really suited their roles and i felt like I'm just watching my school mates from the side! The supporting cast made the whole story even better cause they had their own situations that u can think about and make some new ships as well! XD
Over all i would recommend this for sure for somebody who is searching for some alternative love story that is not cliche and isn't very predictable as well!
I would give this 11/10 for sure and i hope that the next season will be as good if not better!!!
Was this review helpful to you?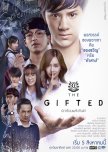 To be honest, when I started watching these series, I didn't have much hope for them and watched only for the actors but after finishing it and patiently waiting every week for a new episode, I can officially say that these are THE BEST GMMTV series that I have ever seen! I used to not watch GMMTV series that were not BL and only gave this a chance due to the actors but this show has changed a lot of my opinions...
STORY: The story itself is really interesting and really enjoyable for everyone who is interested in supernatural stuff. I recommended it to my friend who is really into supernatural shows and she loved it a lot as well. Plus to the fact that the plot is interesting, it's pretty unique as well. If you succeed in portraying it in the right way then it's an amazing show.
ACTING/CAST: There are a lot of known actors from GMMTV and that's good cause it gets people interested in the show more, not just for the story but for the actors as well. There are also some that are not so known but then again they get as much spotlight as the others. The cast is something that's the most important to a good story. If the story and the script are great but you get some shitty actors, then the show is not gonna be great. For these series, in my opinion, the cast is one of the best choices.
MUSIC: Loved the theme song at the end and the dramatical music was just the right. I usually don't like when there's a lot of dramatic music involved cause in most cases it makes the whole thing seem cringey but since the shots were great, thanks to the director, the music didn't take away the feel but added it to the extreme.
REWATCH VALUE: The thing is...this is a show that is really fun to binge watch or patiently wait for a new episode every week but, at least for me, I wouldn't be able to rewatch it many times and still love it as much as I do after the first time. I still gave this a 10 cause it is really enjoyable and interesting and I will 100% rewatch it at some point.
OVERALL: All I wanna say is that this show is for sure something that you could recommend to your friends even if they are not interested in Asian drama series. The story is really worth it and it's enjoyable to watch. For sure the best series I have seen this year and the best series that GMMTV has produced in a long time.
Was this review helpful to you?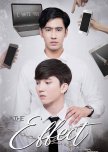 This review may contain spoilers
When I started watching these series, I knew that they won't be all lovey-dovey and that's what really pushed me to watch it. I'm a fan of series that aren't so fake to real life and let me think more about what actually does happen in the world. And these series shortly but surely did show a dark side of it.
Overall I would say that this is a good series to watch since a lot of people don't like the "real" stuff in BL world and that understandable cause it's a fantasy world where people come to run away from real-life problems, but this way it's easier to understand and see the real-life problems when you mix them with fantasy and make them visible. Also, the series is short so you don't have to "waste" a lot of time on it. One more thing that is shown that I liked a lot, is that this story doesn't have a 100% happy ending. We don't even know what really is the ending. It doesn't end with "oh let's forget everything that happened, I love you, you probably love me, let's just be together" and I stan. It would be a bit sick if it ended like that. It was realistic.
What I also liked, is that we weren't told if Shin actually did have romantic feelings for P'Keng (or if he was even gay) and we only knew about P'Keng's. Shin is this typical shy character who at the end has developed and it's visible. About P'Keng though...I could understand his part too. He's a broken person from the start and the blame lies heavily on parents. At first, you want to love him and then hate him with passion but you have to think about everything before judging him. He really did do an awful thing, that's true, but those were all the repressed feeling that had piled up in him that came out in one moment and they mixed and their effect wasn't the best. So, judge me all you want, but I do feel sorry for him that his situation made him the way he is. Also, he confuses love with obsession a lot.
Was this review helpful to you?
Ever since the trailer came out, I couldn't wait for the show to finally air.
STORY: Through out the whole show there's one message which the viewer has to see and it's shown at the end as well. Through the characters of the show, we are shown what hate does to us and uses a lot of metaphors which I absolutely love! Every character has their meaning and has the screen time they deserve to tell their own story of how to have come to a point where they are now.
CAST: One of the reasons I wanted to watch it was because of the cast. After watching many Thai series, I have seen many good and not so good actors and this show for sure has the good ones. Tony (Chut), Mek (Num), Fiat (Oat), Victor (Krit) and many many others. Oh and of course we cannot forget the greatest character of all: The Shop Owner. THIS is the character that gave that humorous and that sarcastic vibe to the show which I JUST LOVE!!! The actor (I guess it's the one who played Chut's dad) executed the role just perfectly! All those little mannerisms, the way he talked, all of it just gave me the chills and that intriguing feeling every time.
MUSIC: I can't say anything other than the music really did give the right vibe of the show. Especially the OST. Even added it to my playlist.
REWATCH VALUE: I would 100% rewatch it. I would say that this for sure is one of my favourite shows this year. GMMTV has really been stepping up their game with shows like these.
OVERALL: This story brings along a really good message all through out it and concludes it at the end. Hate is always going to be there. Someone is going to have it. It may never leave this world, no matter how much we would want it to. We will just keep spending our life years on hating others and only when we are about to die, we will understand that all if this hate has been so useless and we have LOST those years that we could have spent with our loved ones, who hate will ultimately take away from us. The more we hate, the more years we spend. That's just the reality...
Was this review helpful to you?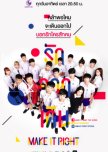 100% my fav BL and overall fav drama series I have ever watched!!!! I just really liked how their love was kind of accidental and if that one small thing wouldn't have happened them nothing like this story would have happened.
I really like that all BL couples were different and they had their pros and cons and the story wasn't just happy and fluffy without any bad things happening cause it showed something that could actually happen in real life cause as all we know in life everything isn't just happy and to build a healthy relationship u have to go through some fights and misunderstandings.
Story: It was really good. It showed some real life issues and some fantasy issues as well. It was original and something we have never seen before. It did remind me of Love Sick The Series at first but the more you watch it the more you understand that they are completely different stories.
Acting/Cast: Really good actors. what I liked the most is that most of them are actually still in hight school (like Boom, Peak and Ohm for example) at the series filming moment and they were able to show how it really is. The acting was good but they can always get better. Fuse's and Tee's relationship was always kind of awkward and I can't even count how many times I slammed my laptop closed just because it was a little bit awkward to watch them cause it seemed that they are comfortable at all even though they would have to be. but after all the cast is really good.
Music: I can't really comment on it cause I don't really listen to music in the series but I guess it was good cause there wasn't really a moment where I would say that the music is a bit of.
Rewatch value: I would rewatch it for sure. it isn't too long and they didn't put in some unneeded details. everything was made the way it had to be and was no ned for more than that in the first season. MIR is same as SOTUS: The Series. I can't watch it just one time. you jus have to watch it more than once to fully understand the whole story. plus the second time still gives you all the feelings as the first time you watch it.
Overall: all I can say is that this is a really good show for anybody any age but I would recommend it to more teenagers and young adults as the show does have some 'interesting' scenes. but after all I really enjoyed it and was really happy that they have 2nd season as well.
Was this review helpful to you?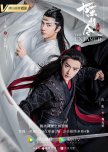 I don't want to go really deep into the details so I'm gonna try to make this short. First of all, all I can say is - THIS IS BEAUTIFUL!!! The costumes, the hair, the people, the attitude, the acting and THE MUSIC OMG THE MUSIC was just beautiful and all I needed. At first I was not really sure if I want to watch it, cause I'm not the biggest fan of historical dramas but I saw A TON of really good feedback and decided to give it a chance, thinking that it only has 25 episodes (idk y I thought that) and I was really confused about what is happening the first 10 or so episodes and only by then I started to memorize all the names and what is happening and is whether the story is in the past or present. But oh bo was I hooked and when I saw that it actually has 50 episodes I was so damn exited. Binged until the 36th and then the wait for the new episodes started but it was worth it since they were uploading them frequently. The only reason why I didn't give this drama a 10 is because of the really cringey moments and bad/also cringey SGI. Yes, I know that SGI is not easy but some moments were just unbearable and I wanted to either cringe or laugh. All of this for me personally was saved by the great acting and of course the music. OMG, I can not stress enough how good the soundtrack is!!! I just love it so damn much!!! I have recently started to listen to a lot of Chinese songs and I find these so damn beautiful even though everyone around me thinks that it's weird.
Overall this is a must-watch for the acting, beauty and the music! Truly suggest!
Was this review helpful to you?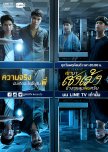 Now obviously it takes a lot to call series one of the best but this one deserves it and here's why:
STORY: The story overall is original, with a lot of thought put into it, plot twists etc. This is something that we haven't seen yet and it's just overall beautiful! Also what I loved, it that the fact that Than being gay isn't the main focus on the series but rather the fact that love between Than and Mes won't ever be the easiest and the most "normal" or traditional and of course it will be hard for others to understand un thus a lot of hardships will come with it. Also I this is one of the rare BL's where characters are actually said to be gay and not just "oh he's an exception". At first, I really liked this in BLs but the more you watch BL series, the more you see how occasional it is so the fact that they openly said that the characters are gay and not just in love with each other is a big plus from my side. Overall the story is really beautiful and it contains a lot of small details which can help you to discover the plot twists and let you think more into the story.
ACTING/CAST: At first, I decided to watch the series only because it was a BL and for the cast. I knew most of the actors (Ohm, Singto, Sing, Chimon, Gunsmile, Ampere, Guy, JJ) from their previous works and was really excited to just see them in new work and they sure didn't disappoint me! <3 Ohm's acting has become so much better and you can just feel all of the emotions from him. Singto as well. I saw a lot of people saying that it will be hard for them to watch the series since Singo had already started in a BL with Krist (SOTUS) and that ship was pretty big around the BL community so it's understandable that some hardcore shippers were kind of pissed that GMMTV were ruining one of the greatest BL ships. Of course, at first I had a thought about this but after the first 2 episodes, you see that Singto can also play a gay role with other actors and not just Krist which is a great point because a lot of actors aren't really comfortable. I could even say that this pairing is much better (sry peraya fans). Overall Singto's acting has become greater as well as Ohm's so I'm really happy about that. Also, the actress who played Than's mom was amazing. You can feel that she is talking with her heart as if he's her real son who she's talking to.
MUSIC: I just loved that they used mostly old songs from the mid-'90s and most of them I even downloaded right after cause they all felt so sweet and genuine. Few were sad and few were happy songs and they were really nicely placed around the moments so there weren't any awkward silent moments. Thai music is overall really great so these series won't disappoint you with that.
REWATCH VALUE: For whether I'm going to rewatch them or not, we'll see. I probably will because they're not that long and when you have nothing to do it's a really nice one to rewatch and just smile like an idiot c: But also I would like to rewatch them knowing all the details because a lot of times when you rewatch series you see certain things much differently than before when you didn't know that something's going to happen.
OVERALL: As I already said, these series are just beautiful because everything just comes together so perfectly. As for whether this needs a season 2...I doubt. This is a small beautiful moment that shouldn't be ruined just because fans want more. If GMMTV decides to do something similar to ReminderS with these series, I'm all for it. No need for a ​full-length season but just a small reminder of the ​happiness that lightens up my day <3
Was this review helpful to you?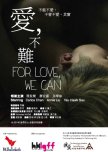 when i started watching it i realised tight i actually had watched it before but idk when and now when i watched it for the second time i kinda like it tbh cause at first i didn't get it at all but overall it has a good story and is good to watch when bored.
Was this review helpful to you?