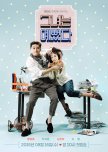 Ok first things first, the main actress. Yes, her freaking out really annoyed me. I almost dropped the show entirely because I couldn't see anything sticking around for bc of some really repeatedly negative interactions, but I'd say give it at least 6 episodes and it'll probably hook you in. She freaks out WAY less after that and the romance picks up then. And she's pretty awesome in all the other non-freaking-out aspects of her character.
Everyone's comments about SLS are NO JOKE. This really is a disastrous love square but it of course all works out and isn't frustrating for too long. And you will really fall in love with Siwon.
Last thing - a lot of people said that they dragged the plot on way too long, and I could totally see that. However, I wasn't really here for the plot anyways, I wanted a rom com and I got a rom com. The drag was fine to me bc it just gave me more time with the characters developing and building relationships. At the end I was really happy with how they wrapped up everything for everyone. Also, all the side characters were fun and only added to the overall enjoyment!
Here's my breakdown:
Pros:
- Park Seojoon
- cute ass couple
- good looking cast
- Siwon!!
- positive messages about pursuing your dreams and believing in yourself
- strong female friendship!!!
Cons:
- freaking out from the female lead
- love square
- really negative interactions in the first 6 or so episodes
Again, I wanted a rom com and I got a rom com. So if you're also looking for a rom com, I'd say don't let the cons stop you from She Was Pretty, and stick it out 6 episodes to receive full benefits.
Was this review helpful to you?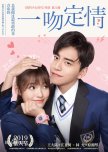 I really, really, really don't understand how this movie's ratings are so high. It's just so cringey. I watch plenty of Asian dramas so I'm no stranger to cringe or secondhand embarrassment, but this was just...bad. Maybe I'm just not used to the pacing of movies, but this seems like a story that needs a great deal more build up. There was SOME build up, and I thought Wang Dalu did a really good job of portraying whatever he had to work with (all 7 stars for acting go to him), but not enough to be believable.
I love Jelly Lin, I loved her in Fights Break Sphere, but I really couldn't get behind her portrayal of Yuan Xiangqin. It just seemed unnatural and cringey in an abnormal way. Also, with an entire Taiwanese cast it seemed like she tried to act with a Taiwanese accent? And her Chinese accent would come out a lot and that just made the entire experience very uncomfortable. I kind of wish she just went with her normal accent. It just made things unnatural and weird.
Overall, wouldn't recommend it.
Was this review helpful to you?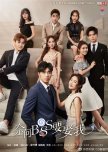 If you're trying to decide whether to watch this show, it basically depends on what you're looking for. If you're looking for quality, you won't find it here. If you're looking for some pretty faces to stare at for a couple hours, I'd say you could do better although familiarity breeds attraction so if you watch for long enough you're likely to start finding them attractive. I'd call this show a trashy rom com type of show, like those really bad romance novels you read on summer vacation just to mindlessly pass time in a fun, unattached way, hence: one night stand type of show.
This show is fun to watch. It is funny, the interactions are funny, you have all the relationship tropes play out the way you'd want to see them play out in any standard rom com show, and honestly I skip past all the interaction that isn't the main couple or the friend. So if you're just looking to pass time, this isn't a bad show to watch.
One thing I will say though - I'm sure it's well known that every Asian drama is extremely problematic in terms of how it frames abusive relationships and sexism as normal and okay and even romantic. You kind of have to suspend your beliefs about healthy relationships in order to fully enjoy any Asian drama from my experience. This drama, however, seems to be particularly problematic. I haven't gotten to the big plot twist people talk about yet, but from the reviews/spoilers I read, this drama is truly particularly concerning. So if you're sensitive to that, this isn't the drama for you. If you are able to compartmentalize and overlook it and are just looking to pass time, go for it!
Was this review helpful to you?