Details
Last Online: Jul 15, 2019
Gender: Female
Location: Somewhere in London between Wimbledon and ChinaTown ♥
Total Edits: 245
Birthday: August 17
Roles:
Join Date: November 17, 2012

Winnie
Somewhere in London between Wimbledon and ChinaTown ♥
Winnie
Somewhere in London between Wimbledon and ChinaTown ♥
ON HIATUS: Will re-join this lovely community as soon as I am able to.
⌠There are 3 types of humans: a man, a woman and a mother⌡ ~ Mother (2010) - Japanese drama
❤️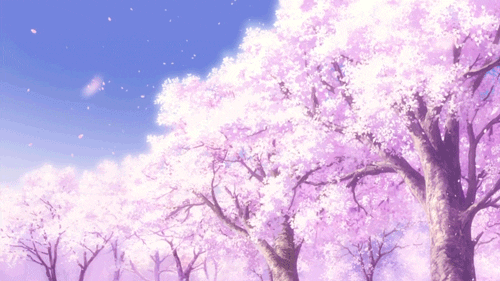 ´★`•.¸♡  

你 好 ♡¸.•´★`
Like everyone else here I love Asian entertainment (dramas, movies, variety shows, music...)
 ♡
Asian dramas have always been part of my life, I'm Chinese (fluent in Cantonese, able to understand some Mandarin) and I grew up watching dramas and movies from Hong Kong where my family is from. Now it's much more interesting to watch from other Asian countries. I follow Korean variety shows: Running Man and The Return of Superman. I have been out of touch with anime for a while so not sure when I will get back into them but hopefully I will at some point. The more I watch the more picky I am so I can be quite selective with my drama choices. I don't immediately watch the latest dramas preferring to hold back a little and I find the best approach is to keep my expectations low. I like deep themes, thought-provoking topics and layered characters and to feel connected with the stories and the characters. My choices depends a lot on my mood at the time so they can be quite random with a mix of old and new dramas and movies and switching between different countries. My way of mixing things up has led me to discover some great hidden gems.
 。.:* ☆:**:.   FAVOURITE GENRES  。.:* ☆:**:. 
PSYCHOLOGICAL II THRILLER II MYSTERY 
HISTORICAL II ROMANCE II FAMILY II SLICE OF LIFE 
 。.:* ☆:**:.  Themes I find interesting  。.:* ☆:**:. 
Revenge, Friendship, Hidden Identity, Mature Romance, Marriage, Taboo, Student/Teacher, Dystopian, Supernatural, Time Travel

I enjoy meaningful and aspiring slice of life stories and I have a deep appreciation for family oriented dramas like TONBI and BATTLE OF CHANGSHA and warm friendship dramas like REPLY 1988 and PRISON PLAYBOOK. I love JAPANESE dramas so I tend to give them more priority but I like to make time for KOREAN and CHINESE dramas when I can because picking out the right ones can be just as rewarding. I only watch completed dramas and I watch ASADORA slowly on the side so I can fit in everything else. OSHIN and ASA GA KITA are my favourite Asadora, both were outstanding they remain close to my heart. I prefer dramas with a mature tone/setting and when it comes to movies I'm pretty much open to anything as long as the plot/story captures my interest. Works from notable Film Directors like ZHANG YIMOU, WONG KA WAI, PARK CHAN WOOK and KOREEDA HIROKAZU will also catch my attention. VARIETY IS THE SPICE OF LIFE ~ it would be too limited just to watch from one country. Taking my time with dramas and combining movies and variety shows has helped me to avoid slumps. More importantly I just go with the flow and my mood.
RATINGS: Subjective & based on Personal Enjoyment & Satisfaction

9 - 10

Great, thoroughly impressed
Characters / Story / Writing demonstrate consistency, depth & purpose

8 - 8.5

Enjoyable, would recommend

7 - 7.5

Good / Decent & watchable 

6 - 6.5

Average, didn't leave much of an impression and was mostly boring

5 & Below

Not worth my time, way below my expectations. Should have stayed away....
• 

FAVOURITE ANIME SERIES

•
  Nana, Nodame Cantabile, Clannad After Story,  Itazura na Kiss, Monster
Birthday
(S.K, 2019)




PLAN TO WATCH 

MOVIES  




Still Human
(HK, 2018)
Innocent Witness
(S.K, 2019)
The Spy Gone North
(S.K. 2018)
One Spring Night
(S.K. 2019)

UPCOMING DRAMAS

Perfect World
(JPN, 2019)
Fumo Chitai
(JPN, 2009)
Imagine Me Without You
(China, 2018)
To Be A Better Man
(China, 2016)
Ryoma Den
(JPN, 2010)
Comrades
(S.K. 2010)
Reply 1994
(S.K. 2013)
Fuyu no Sakura
(JPN, 2011)
7/10



RECENTLY  COMPLETED  DRAMAS  &  MOVIES




Toumei na Yurikago
(JPN, 2018)


8/10

Kenja no Ai
(JPN, 2016)


8/10



Aoi Tori
(JPN, 1997)


7.5/10



Love Song
(JPN, 2016)


7.5/10



Romance of Our Parents
(China, 2014)
10/10

Stranger Things
Season 3
(US, 2019)

Ohisama
(JPN, 2011)


8/10



  • MUSIC - OST/Instrumentals • 
Misaeng ~ Fly  ♪☆♪  Reply 1988 박보람 ♪☆♪  Signal ~ The Road  ♪☆♪ Clannad After Story ~ Komorebi ♪☆♪ Battle of Changsha ~ I Will Remember You ♪☆♪ My Mister ~ 지선 - 숲♪☆♪ Golden Empire ~ In My Dream ♪☆♪ Nirvana in Fire ~ Ageing of A Beauty ♪☆♪ Winter Sonata ~ From The Beginning Until Now ♪☆♪ Dear My Friends - Be My Side ♪☆♪ Kimi ni Todoke ~ Nenme no Haru ♪☆♪ It Started With A Kiss ~ A Little Closer ♪☆♪ Bpoop Phaeh Saniwaat ~ Love Destiny ♪☆♪ Chugakusei Nikki ~ Uru - Prologue ♪☆♪ Itoshi Kimi e ~ To The One I Love ♪☆♪ Nodame Cantabile ~ Allegro Cantabile ♪☆♪ Mother 泣き顔スマイル ♪☆♪ Ohisama ♪☆♪ 49 Days ~ Forever Always ♪☆♪ Aishiteiru to Ittekure ~ Love Love Love ♪☆♪ 1 Litre of Tears - Only Human ♪☆♪ AnoHana - Last Train Home ♪☆♪ Orange Days ~ Eternal ♪☆♪ Tatta Hitotsu no Koi ~ Hitomi no Naka Ni ♪☆♪ Clannad ~Town, Flow of Time, People ♪☆♪ Family's Form ~ Unpredictable Story ♪☆♪ The 100th Love With You ~ Arigatou ♪☆♪ Boku no Ita Jikan ~ やわらかな光 ♪☆♪ Misty ~ 사랑은 아프다
How many have you seen? List Challenge:

Number Generator:

 

From PTW ~ #86

'Kanata no Ko' 

(2013) - Japanese drama 

Statistics
147d 13h 14m
ALL TIME
4,868 episodes, 220 shows
32d 16h 20m
ALL TIME
409 movies
List Updates
Plan to watch

Jul 14, 2019

Plan to watch

Jul 14, 2019

Plan to watch

Jul 14, 2019

Plan to watch

Jul 14, 2019

Plan to watch

Jul 14, 2019

Plan to watch

Jul 14, 2019

Plan to watch

Jul 14, 2019