The website is currently undergoing maintenance. Sorry for the inconvenience.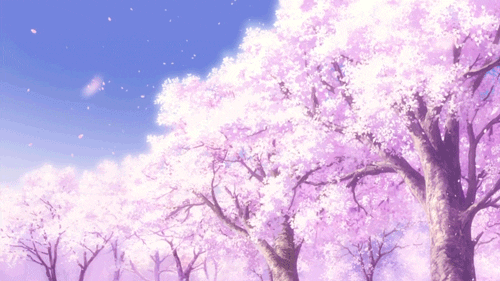 WELCOME TO MY LITTLE CORNER HERE AT MDL

你好! A little info about my drama and movie preferences. I don't remember when I started watching Asian (Hong Kong) dramas because they have always been part of my life, I'm Chinese and I grew up watching them along with my family. I took a long break from them to watch US shows and now I try to fit in what I can with a mix of Asian and non-Asian shows. I also enjoy variety shows: Running Man & The Return of Superman. 
Genres I like range from: Psychological, Thrillers, Mysteries, Sci-Fi/Supernatural, Crime, Romance, Family & Slice of Life. I enjoy heartwarming/aspiring slice of life stories and I have a deep appreciation for family oriented dramas like Battle of Changsha and Tonbi and warm friendship dramas like Reply 1988. I love Japanese dramas so I tend to give them more priority but I make time for Korean and Chinese dramas when I can because picking out the right ones can be just as rewarding. I also watch more movies than dramas but I try to strike a balance to keep things varied. I prefer to commit to one drama at a time and I sometimes watch Asadoras on the side because their mini episodes makes them easy to pick up and put down. I can be quite selective with my drama choices but when it comes to movies I'm pretty much open to anything as long as the plot/story captures my interest. Taking my time with dramas and combining movies, and variety shows has helped me to avoid slumps. More importantly I just go with the flow and my mood!
RATINGS: Subjective & based on Personal Enjoyment & Satisfaction

9-10

Great, thoroughly impressed
Characters/Story demonstrate depth & purpose

8

Enjoyable, would recommend

7

6

Fine but nothing special, mostly boring

5 & Below

Not worth mentioning, way below my expectations
  Monster, Nana, Nodame Cantabile, Clannad After Story,  Itazura na Kiss
Never Said Goodbye
(China, 2016)




PLAN TO WATCH

MOVIES  




Snow Flower and the Secret Fan
(China, 2011)
The Age of Shadows
(SK, 2016)

Red Family (SK, 2013)
Go Back Couple (SK, 2017)

UPCOMING DRAMAS

Thank You (SK, 2007)

Ryoma Den (JPN, 2010)

Watashi wo Hanasanaide
(JPN, 2016)

Cruel City (SK, 2013)

Reply 1994 (SK, 2013)

Comrades (SK, 2010)

Kahogo no Kahoko
(JPN, 2017)
Megan Leavey
(US, 2017) - 7/10

RECENTLY  COMPLETED  DRAMAS  &  MOVIES
Family's Form
(JPN, 2016)
8.5/10
 Kikujiro (JPN, 1999)
7.5/10
Koe no Katachi - A Silent Voice
(JPN, 2016) - Anime movie
7.5/10
Bad Genius (Thailand, 2017)
9/10
The Girl With The Dragon Tattoo (Sweden, 2009)
8/10
Like A Miracle (SK, 2012)
7/10
Star Wars: The Last Jedi
(US, 2017)
8.5/10
MUSIC ~ OST/Instrumentals
Misaeng ~ Fly  ♪☆♪  Reply 1988 ♪☆♪  Signal ~ The Road  ♪☆♪ Clannad After Story ~ Komorebi ♪☆♪ Battle of Changsha ~ I Will Remember You ♪☆♪ Daisuki ♪☆♪ Yakou Kanransha ♪☆♪ Golden Empire ~ In My Dream ♪☆♪ Nirvana in Fire ~ Ageing of A Beauty ♪☆♪ Winter Sonata ~ From The Beginning Until Now ♪☆♪ Dear My Friends - Be My Side♪☆♪ Kimi ni Todoke ~ Nenme no Haru ♪☆♪ It Started With A Kiss ~ A Little Closer ♪☆♪ Memory ♪☆♪ MARS ~ White Concerto ♪☆♪ Densha Otoko ~ Nanashi-San ♪☆♪ Nodame Cantabile ♪☆♪ Mother ♪☆♪ Healer ~ Eternal Love ♪☆♪ 49 Days ~ Forever Always ♪☆♪ Take Off ~ Loveholics 'Butterfly' ♪☆♪ 1 Litre of Tears - Only Human ♪☆♪ AnoHana - Last Train Home ♪☆♪ Gegege no Nyobo ~ Arigatou ♪☆♪ Orange Days ~ Eternal ♪☆♪ Tatta Hitotsu no Koi ~ Hitomi no Naka Ni ♪☆♪ Kano yo no Hate - Oh My Little Girl ♪☆♪ Clannad ~Town, Flow of Time, People ♪☆♪ Family's Form ~ Unpredictable Story♪☆♪ The 100th Love With You ~ Arigatou ♪☆♪
Visual Novel - Currently playing:

Doki Doki Literature Club...
Statistics
69d 17h 38m
ALL TIME
2,207 episodes, 122 shows
23d 2h 33m
ALL TIME
316 movies
List Updates
Currently watching

195

/390

1 day ago