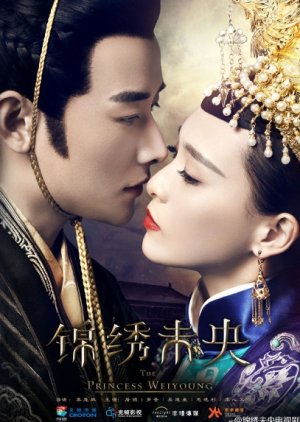 I enjoyed the overall story for this drama, but some of the small palace intrigues got repetitive towards the back half of the series so this would have been stronger if it were maybe 40 episodes instead of 54.

Good stuff: Great chemistry between the leads. Interesting and fun secondary characters. Some good twists on those characters. Lovely cinematography and good OST.

Some stuff that wasn't quite as strong:

The male lead character is a little too idealized — he's super noble and naive and somehow that doesn't hinder him at court. It's a little odd and sometimes I had to roll my eyes.

Weiyoung is the subject of so many plot conspiracies, she has to free herself by playing detective. That's fine the first couple of times (despite some laughable solutions), but it gets old by the last third of the series.

Despite those flaws, I was emotionally involved with their story so this series definitely does a lot of things right, but the large number of episodes always magnifies anything that's not working.



Was this review helpful to you?