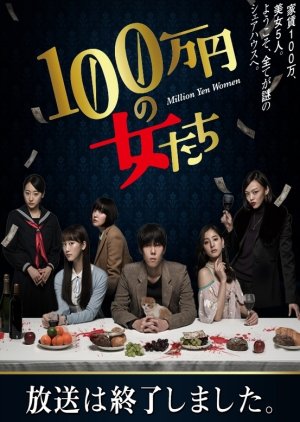 This was a very intense, interesting and bizarre drama. I was really drawn in by the characters, especially the female cast, and couldn't wait for the next episode to see what was going to happen.

The best part about this drama is definitely its villain - who took me by surprise with its psycho cruelty and really scared me. Other characters are also likeable - Shin, the shy and introverted wannabe author is surrounded by all these mysterious but hot women and is the epitome of a typical awkward manga character. The women might appear as stereotypical female characters but are still intriguing enough.  

Another great thing about this drama is how it explores the industry of book selling in Japan - very often it is not the quality that is sold but the name.

What I disliked is the harem aspect, which is not really surprising since this is after all a manga adaptation; however the fandom element was a bit too obvious. On the other hand, I didn't really understand the reason why these women would accept such a proposal (which was, after all, the main plot of the drama). It was explained how they agreed to it but not really why they would accept it.

All in all, I would recommend this drama to those who are looking for a short but intense and dark watch. Each episode lasts for 25 minutes only but it is enough to hook you on it.

Was this review helpful to you?