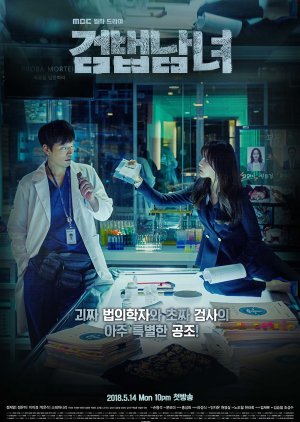 At the time of Writing the review i have not watched many Korean shows, but love the American Crime Drama's Like CSI and so on.

What made this show soooooo Goood for me is that the story unfolds with a clear end goal in mind(not that we are necessarily made aware of what that end goal is), I did not see many throw away scenes. Every scene, plot point and character thread is somehow carried through the whole season and is addressed in some small or large manner.
However before you make any judgement based on lack of character development, be aware that this story ark was written to take place over multiple seasons, thus meaning you will not have all story and plot threads wrapped up in a neat little bow by the end of the season.

The only negatives that I have regarding this is show is that the main character, does not seem to have any true agency or clear drive, if anything it feels as though she is just there most of the time to put all the other characters hard work into a file and then use said file in token court/interegation scenes .

Beyond that the show is interesting and fun watch. Everything feels so organic in its development that I can help but binge it.
Was this review helpful to you?