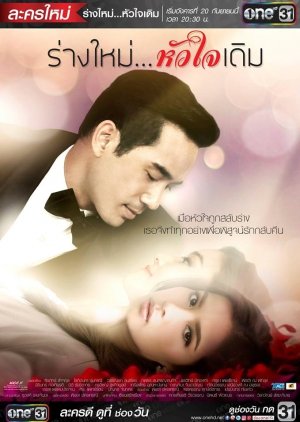 This review may contain spoilers
This drama could have easily been a 9/9.5 drama. Easily. The plot's general concept was very alluring, something that grabbed my attention and kept it there enough to make me commit 17.3 hours of my life to this drama. For the most parts, I'll say that I enjoyed this drama very much. It's not a bad drama, definitely, and I'll recommend this to everyone! But it definitely has some faults that I could not overlook. I'll list the positives and negatives down below for easier reading.


>> SOME POINTS THAT I DID NOT LIKE:
1. The second female lead is obnoxiously irritating. One thing I really hate is when people do not know their social status. She was a snake that bit the same owner who took her in as her secretary and gave her a good life just because of her own insane jealousy and delusion that she could even compare to Pat. A good load of great things that gave her in the end. *rolls eyes*

2. I do not want to say that Pat/Lan (the female lead) was very dismissive of the body that she has acquired and the responsibilities and reality that comes with it. But she was.

Firstly, after she comes 'back to life' in Lan's body, she completely disregards that the body she is in has a family of her own and is actually married. She completely decides to give no face to Lan's father and refuses to live as Lan at first, which I felt was very sad for the actual Lan who was now dead.

Secondly, Pat/Lan totally ignored the fact that she had a husband, which could really bring up a lot of problems in the future. Of course, Pat/Lan did not like her 'husband' at all. Therefore, I do not see why a divorce was not something she seeked first and foremost after finding out that she's married in this new body.

Finally, When Pat/Lan realised how evil and high-reaching Kaew is, she still endured her 'feces' and let her pull and push her around until the almost end. A lot of things, I believe, would have been better if she had just revealed the truth about Kaew to Win (Especially since she had proof).

>> SOME GOOD POINTS:
1. This drama was not draggy. It was conscious in that it knew where it was going and went there swiftly.

2. Kawin's loyalty is precious. Even though he was a little slow in the beginning, he was still firm.

3. Noojoon is a treat to my heart. He really was a great best friend and comic relief.

4. I appreciated the variety and complexity of the characters in this drama. You could see that there are good people, and bad people, and good people that do bad things intentionally or unintentionally and repent. It was more close to real life. I liked that.

5. The plot is good for most parts. Because it's not draggy, not a lot of 'arguments' carry on for a lot of episodes unnecessarily. I liked that.

6. The bad guys really got their karma back.

>> CONCLUSION:
After watching the drama and sleeping on it, I really like this drama despite its shortcomings. It made me laugh and smile and cry and get really pissed off. But I liked it a lot, still.

8/10.

Was this review helpful to you?