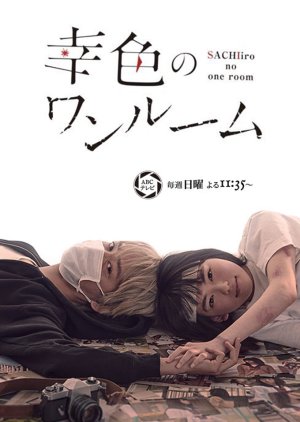 This review may contain spoilers
Dramas with a moderately dark, controversial, and intense plots addicts me to it a LOT. And, 'Sachi-iro no One Room' is such a drama.

The plot is pretty controversial, as you can see how it romanticized a case of kidnapping. But, if you check out the drama, you'd realize that it isn't exactly a case of kidnapping, as the supposedly stalker male-lead simply saved the female-lead from committing suicide and only asked if she wanted to live with him. She agreed, as she had given up on life. It was nothing serious for her to live with a stalker after getting abused by parents, bullied by classmates, and sexually harassed by her teacher. If you simply look into the drama, you'll find out how the story is interesting and how it would pull you into it- and the doubtful thought you had after seeing the summary would go away from your mind.

The actors are pretty good too and the simple-yet-so-satisfying cinematography would surely make you enjoy this short drama as much as I did. Plus, the OST is absolutely amazing. Recommended indeed!
Was this review helpful to you?