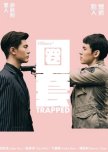 Everytime that there is a new HIStory season, they always top the previous ones.
This time, we had a full show (20 episode of 20 minutes) instead of a mini-drama like the other ones which gave time for a better development of the characters and storyline.
I mean.... what can I say ? If you look at my profile, I say what kind of BL I like and this show is exactly it!
It has a great and logical plot (dark, lots of angst but not too tragic,sweetness, sexyness, everything! some people may not like the ending tho,without giving anything away I'd say it's bittersweet), amazing actors (all of them), the characters themselves.... We have to rate the music here but I didn't really pay attention to it, I guess it blended well with the rest (?)
Overall, it was an amazing drama that all other BL dramas from all other countries should follow as an example, I highly recommend it!
Was this review helpful to you?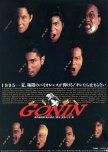 Gonin
0 people found this review helpful
This movie is the first japanese movie I ever saw (three or four years ago ),what an introduction !
I know many will say that this isn't the best and it's true that it has flaws however, it gives me so much feelings every time I watch it, I don't cry watching it but it made me so sad (SPOILER: it is quite a tragic movie and some scenes are quite horrible and hard to watch)
I thought the cast was amazing (full of very famous "veteran" japanese actors, it's surprising that this movie isn't more famous), the music is so fitting , there is some tension and I really loved the character of Mitsuya ....
The weakest point I guess would be the pace (?) It is a rather short movie so everything progresses quite fast ....
Overall, it is one of my favorite movies [I have the DVD! (it is quite rare for me to buy a DVD, which shows how much I love this film lol)]
I wish more people would know about it ~
Was this review helpful to you?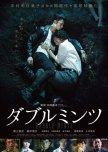 This review may contain spoilers
Disclaimer: I read the manga before seeing the movie so I'm probably not the most objective lol
If you think the movie was too dark/sexy, the manga was much darker and sexier ....
The fact that there wasn't the sex scene but that they didn't get rid of the rape scene really pi*ses me off because for once, it would have been justified and not "fanservice" since it's supposed to be a very symbolic moment of the two men "becoming one"
Also, in the manga, dark mitsuo (who looks so much like the manga character btw, he's perfect) is not nearly as "nice" and "fragile" as he is in the movie... That scene where he is caressing the other Mitsuo's head... would've never happened in the manga
A lot of people say that the movie is very faithful to the manga but I beg to disagree, it kept some darkness and some scenes but other than that it's so different ...
(ah and by the way they completely got rid of the "fantasy" scene of the younger versions where young white Mitsuo fantasizes about having sex with dark Mitsuo after dark Mitsuo had sex with his own girlfriend ..... in the movie, they just made it seem like white Mitsuo was horny)
I would've prefered to not have read the manga, I would've probably appreciated the movie much more
Was this review helpful to you?