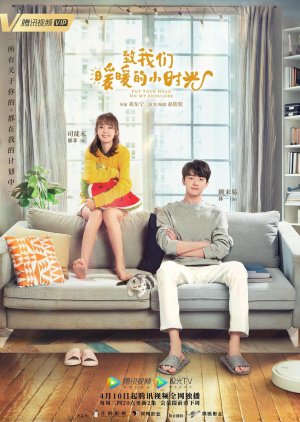 The reason why I selected this drama to be on the top of my priority to-watch list was that everyone was talking about it around me, especially my friend who fell in love with the lead male character. I already had a suspicion that this drama is nothing new to other romantic stories, and guess what? Of course, there is nothing new. Because of this, I had a low expectation and the story did not leave me any impression at all. I do get why people really like the lead male character, he exerts charisma that made me want to watch, nevertheless of the boredom I was experiencing.

I found the female lead character, Si Tu Mo to be one of the most annoying person I have encountered in a drama. People might think that her personality makes the relationship she has with Gu Wei Yi cute, but honestly, she came up too stuffy for me and most of the times to be very selfish. I am not going to get into it very much just because I do not want to post any spoilers. On the other hand, I am in love with Gu Wei Yi's character for a reason. He reminds me a lot of my friends who are in the science department, and I kid you not, they behave and think like Gu Wei Yi, Zhou Lei and their professor. A big applaud for the writer to create characters that we can relate to. The fact that I do feel certain things about Si Tu Mo's character is probably a sign that the actress did a great job of leaving an impression for Si Tu Mo.

Getting into the plot, I feel like the whole story was stretched. I believe that the total episodes of 24 are unnecessary. There are some scenes that are just fillers but has no point, but I do see it as fanservice for the watchers at home. The plot was also predictable, and I think I do not have that much opinion about it.

I was actually thinking that Wang Shan and Fu Pei's story would be a greater hit than Si Tu Mo and Gu Wei Yi's.

In conclusion, it was okay. Typical.


(EDIT) :
About the story's plot. The thing that lacked from the drama was that because the pace of the story is very slow, sometimes I still do not understand what is the point of the plot.
Was this review helpful to you?