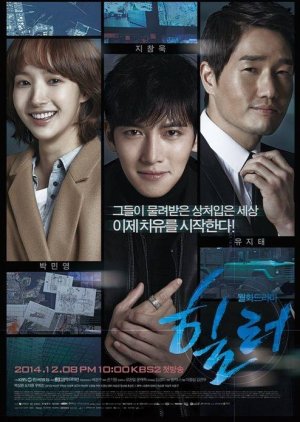 Best drama of Ji Chang Wook for me! His chemistry with Park Min Young is very natural. I have a bias with good-looking main characters, so whenever they're on-screen, I can't help but fall in love with them.
Love the hacker, ahjumma! I wish I have a genius friend like her, who loves knitting and gimbap lol. And Reporter Kim Mun Ho is sooo handsome! This is the first time I've liked an "older" character. His eyes are very expeessive, so his role as a passionate reporter suits him perfectly. I was just slightly disappointed with the ending, since it did not show what exactly happened with Kim Mun Sik, Yeong Sin's mother, and Boss. It may just be me, but I always like to see what happened with everyone on the last episode. If I compare this to a book, I'd describe it as a page-turner! I spent 4 sleepless nights ????
Was this review helpful to you?