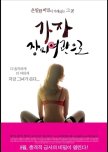 'Let's Go to the Rose Hotel,' according to Insight [8/18/2017, KR], 'is a work that deals with the issue of entertainer's casting, based on the same poetry poem by Professor Mkwang Soo in 1989.'    The net of my review of the film, however, is that this is a poor quality R+ film that doesn't have much acting and is really an excuse for what would otherwise be referred to as an 'adult' film.   While there is a minor story line, it is really to transition from sex  scene to sex scene.    While it isn't offensive, it is so low caliber across the board, that this review has been written to give you a heads up so that you can choose to avoid ahead of time (or not). I personally like to make my own decisions and decided to watch.   My reaction is that I wish I didn't spend the time -- if I chose an emoji to go along with my overall reaction, it would be a 'side smile.'  
Did I feel I need to wash my eyes?  No  
Did it jade my view of future performances of the actors in shows designed for the mainstream audience?  No  
Do I now think less of any of the actors in it?  Absolutely not.  All actors start somewhere.  It's their current works that I define my current rating for their talent.
If you are here to watch more than what you're used to seeing of Woo Do Hwan, you will surely do so.  It's worthy of noting this August 2017 disclaimer from Woo Do Hwan's agency, Key East Entertainment,  'Woo Do Hwan filmed the movie during a time when he wasn't known and didn't know how to receive acting opportunities.   He only filmed the movie because he was passionate about acting and happened to receive the casting offer.'      My thoughts simply are if you want to see a really good work by Woo Do Hwan, spend your time watching works from 2017:  'Save Me' or 'Mad Dog.'   He's a rising star and deservedly so.
_________Articles related to this review for MDL admin purposes_____________
http://www.insight.co.kr/news/116638
https://www.koreaboo.com/buzz/fans-discover-rising-rookie-actor-19-film/
Was this review helpful to you?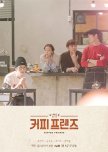 Great little variety show about four actor friends running a cafe on Jeju Island to raise funds for a charity. Prior to watching, I didn't really pay attention to the fact that these actors were all in this... so when i clicked on it haphazardly just to check it out a couple days ago, I was startled to find some of my favorite actors from shows I've just recently been watching or am currently watching. I especially loved trying to forget that Yeon Seok was not still Gu Dong Mae from Mr. Sunshine. LOL (I miss that character!) The show is well worth the watch - enjoyed every minute of it. The dependency on each other as a team under stress was intriguing to watch and often times super emotional. Once I started it I couldn't stop. They have a handful of guests on the show that make it fun as they come in for a day or two, including Jo Jae Yun, Nam Joo Hyuk, Baro, Se Hun (EXO), Yun Ho (TVXQ), Daniel Kang (Wanna One), and last but not least Baek Jong Won (their teacher and guest). You can now binge this like I did since the show wrapped up on March 8 2019. There really wasn't that much music driving this show, so that's why I gave a low rating.
Was this review helpful to you?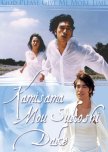 This review may contain spoilers
First of all, this drama was made in 1998. I am shocked I could watch a decent resolution of it considering it was from 1998.
Overall, I liked this drama. Very compelling and interesting story. It made me think and challenged the decisions I would have made (differently) in many situations. I thought it did a good job of portraying the impulsive emotional state of a teenager (and in this case stupid: prostitution for a concert ticket.) [This is not a spoiler since it is described in the drama description. } As an adult, she drove me crazy, but it was realistic in many cases. I did think, though, that there were often times in this where the sharing of he illness by her was overly dramatic and unrealistic....and thoughtless. It seems like the storyteller was on a soapbox and not in the shoes of a 17-year old at times....not to the jeopardy of the overall story though. What was surprising was how the male lead bent toward her judgement countless times in situations where the average person would not. It was interesting to watch and anxiety-provoking as well. They are both very lucky how anumber of their decisions resulted.
I am not familiar with the male lead, Kaneshiro Takeshi, as an actor but will seek out more of his work. He makes movies now more than dramas...the last drama he made (at least listed here on MDL) is in 2002. But he has made movies almost every year, his last being This is Not What I Expected... and has one coming out in 2018: Day of the Beast.
This drama is tagged as a Tragedy, which is franky expected, but it is still a decent ending, so don't let that prevent you from watching. Finally, the music rating....i don't even remember the music so I couldn't rate it one way or another so I gave a 5.
Was this review helpful to you?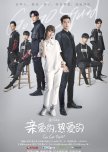 I enjoyed this drama because I was in the mood for a light rom-com. I liked the show enough to binge thru 41 eps over 2-3 days, putting a few of my currently airing shows in a wait-state. I hadn't met this ML before, so I was pleasantly surprised and hooked base on him as an actor (and admittedly because of his handsomeness). I was familiar with & already grown accustomed to the FL based on a couple of other dramas, most popular being Ashes of Love. She plays a cutesy young college girl in this that falls for a guy 10 years older than her. I liked the storyline and a lot of the mishaps and misunderstandings that lead to these to being perceived as a couple b4 they actually are. I laughed out loud at least a handful of times. The chemistry is there on a slow-burn basis. It made sense, but to an inpatient viewer this could be troublesome.
The real negatives of this show were that there was an overuse of flashbacks used repetitively that became unnecessary filler to an episode here and there. I knock the writers for that. I also was very much aware throughout the show of the fact that they made him look great -- kudos to the clothing stylist and the hair stylist. But in contrast, the clothing stylist for the FL should be shot and the hair stylist right behind her. It was too much of a contrast between the two leads. She constantly looked like she was in a dressed up potato sack. I can count on on hand how many times/scenes they dressed her in something that made her look attractive. Sooo, while watching this show, it was just nagging me at the back of my brain from beginning to end.
There is a good supporting cast, most especially the team of young guys. They added a whole additional layer of comedy and relief to the show. Nicely done. I was surprised to see Hu Yi Tian after being in a successful/popular leading role in A Love So Beautiful. I thought his part, although not very verbal, was impactful and captured my attention with just his facial expressions throughout the whole show. I didn't know about the fact that he had recently gotten him self caught up in a mess of a scandal until I was almost done with the drama. I saw comments where many who are up on Chinese entertainment news didn't want to give him the time of day..slammed him in comments and so on. Me, however, I judged him solely based on his acting performance -- he brought something to the table and I can see why he has 4 other dramas already slated to come out where he is the male lead. Will I watch them, YEP.
Even with the negatives I raised, this show kept me entertained and engaged enough to rate it an 8.5/10. And I will be checking out the other dramas of the ML (Li Xian).
p.s. What took me so long to start this drama was that I thought the title was kinda lame. It makes sense, but I think the marketing people could have done a better job capturing more audience with a different name.
Was this review helpful to you?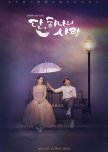 **no spoilers here - don't worry **
Well now....there sure are two camps to this drama. I think what's impt is that both camps watched the whole thing....(at least most from my scan of the comments).... I already like the female lead since My Golden Life and everything since...so I knew I'd like whatever she did here. She is reliably great.
Lee Dong Gun should just stick to ML roles. He is such a good actor and so good-looking that any part where he's not the lead isn't taking advantage of him. Except one - in Queen for 7 Days, he blew that character off the screen.... As far as I am concerned there were 2 male leads there. In this drama, though, he was in a regular 2nd male lead role . Every step of the way, I just kept thinking he has so much more potential they could add to the story. No harm, no foul though.
Finally, "L" was the refreshing component for me. I already have him on my Up & Coming Fav Male Actor's list. This drama is his best so far and showcased a whole new set of acting dimensions. He's so talented in this that from here on, he better not be in anything other than a male lead role. And he's the only male character I can think of that makes sense and looks phenomenal in a pink suit. I love his one song he made for this show too. It hits home everywhere its used. Beautiful. https://youtu.be/RCjtm1x0kLw He brings so much to that table as an artist and is super handsome to boot.
Then ending for me....too interpretive. I *think* I get what happened but am second-guessing myself. I think they should have been more crystal clear here...no need to creating all thispost-drama angst. In this case, I'm not upset about it enough to rip the writers a new one, but I am feeling a little deflated. Is it worth watching?...absolutely YES. It's a good story with good actors and good acting. Is it the best I've ever seen? Nope....but I loved watching it and was compelled each week to watch the eps. Enjoy if you haven't watched yet.
Was this review helpful to you?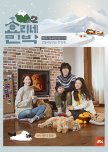 Enjoyed both seasons, but the weather adds a new dimension to the show that creates even more of an unforeseen closeness between the guests and Hyori/Sang-Soon. Having Yoonah and Park Bo Gum in this was cool as well. The camaraderie between these two acting as "staff" was so fun to watch. I hope they and IU from S1 come back and have a reunion. Finally, I think the music the producers chose as the background music was really enjoyable and perfect for the scenes. Its unclear to me from stuff I read on the web as to whether Hyori and Sang-Soon sold this house and moved... but I hope there is an S3.
Was this review helpful to you?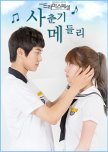 What a nice surprise mini-drama (a KBS 4 ep special). I've had this on my to-do list for awhile as I was researching more works by Kwak Dong Yeon -- he's they actor who played the ninja-like body guard to the crown prince in Love In the Moonlight. He really caught my attention (and i am sure many other's) and hope to see him in lots more stuff. This drama is a great story where he plays the lead in a high school setting. It's a pleasure to watch all the other actors around him. It made all these scenes even stronger. I didn't even realize before I started that these folks were in it since it had been on my Plan to Watch list for so long.
Noteable other actors in it:
Choi Tae Joon - very hot and great acting in this - fr Suspicious Partner, Missing 9, etc.
Lee Se Young - b4 she went on a no-carb diet - female lead in The Best Hit
Yoon Park - 2nd male lead from Introverted Boss (aka Shy Boss)
Choi Tae Joon was so good in this, I would rewatch this just to see him play this particular role again.
You can watch it in HD here: https://www.youtube.com/watch?v=P98UaWPQrrM&index=1&list=PLx2UFNa9ToSC8Y-BpzdIjp7OgkSONAmCC
Was this review helpful to you?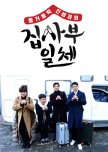 This is a review up to ep 3, which is all that have been aired so far.   Even if you're not into variety shows, this is something special to take a time out and watch. Premise of the show is that this group of 4 celebrities guys go to some successful predominant Korean figure's house....stay overnight, learn stuff from them, ask Q's, etc. They don't find out whose home they are staying at until they land at that person's house, so it's part of the surprise of the show....watching them try to figure it out and be shocked.  The first person's home they stayed at so far has been 3 eps and very funny and poignantly emotional. Who knew is was gonna be that kinda show?! (THEY DIDN'T EITHER!) The collection of stars they selected for this show really works. Check it out if you haven't already.   Most of the free streaming sites have posted English subs for this show.
Was this review helpful to you?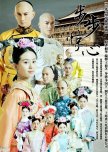 Historical CDrama that I kept blowing off thinking it was similar in nature to the KDrama....I finally decided to watch because of the high rating. BUT, other than there also being a zillion princes in this and a girl dropping back from modern day into another century....they have nothing in common...not even slightly. This is a historically-driven drama, fictionalized of course. If you aren't into fantasy, the only fantasy involved is the first 10 min and the last 10 minutes, otherwise its a normal historically-based drama. This drama has its ups and downs emotionally, so if you are watching for an upbeat romance, this is not it....put this away for when you can deal with with a drama that has its fair share depressing stuff built into the story line. It's well-acted, compelling (I binged in a couple days), and an excellent story. Very complex web of relationships. Have a tissue box handy.
Was this review helpful to you?