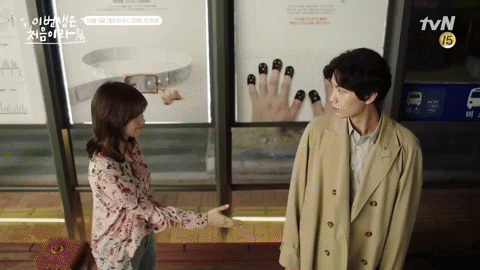 | tumblr | drama status | favorites | archive | dramabeans | 
☆☆ Current:  2018 Watch Challenge ☆☆
About Me.
I've been watching Asian Dramas since:  2006
First Dramas:  Meteor Garden (2001). My Girl (2005). Hana Yori Dango (2005).
I typically watch dramas from:  Korea and Japan
Genres I gravitate toward: Romance. Comedy. Drama. Action. Crime. Suspense. Fantasy.
Genres I avoid:  Historical. Medical. Legal. Melodrama.

I am here to meet people that also have an appreciation for Asian dramas. I would love to hear your suggestions and recommendations!  Feel free to contact me and/or send me your friend requests!
---
CURRENTLY LISTENING.
Jay Park - RUN IT (feat. Woo Won Jae & Jessi)(Prod by GRAY)
---
CURRENTLY WATCHING.
---
CURRENTLY LOVING.
Son Oh Gong played by Lee Seung Gi  in Hwayugi (2017)
The 2-6 Gang in Prison Playbook (2017)
Kim Je Hyuk, Min Chul, Kaist, Looney and Captain Yoo
---
Korean. 
Money Flower (2017). Prison Playbook (2017). Because This is My First Life (2017). Save Me(2017).  Tunnel (2017). Falling For Innocence (2015). Healer (2014). Bad Guys (2014). Cruel City(2013).     Soulmate (2006).
---
Japanese.
Boku dake ga Inai Machi (2017).  Million Yen Women (2017). Ouroboros (2015). Nobunaga Concerto (2014). Rich Man, Poor Woman (2012). Watashi ga Renai Dekinai Riyuu (2011). Hotaru no Hikari (2007). Hanazakari no Kimitachi e (2007). Hana Yori Dango (2005). Stand Up!! (2003).
---
The Gentlemen.
Jung Kyung Ho (1983). Yoon Hyun Min (1985). Park Hae Jin (1983).  Ji Chang Wook(1987). Woo Do Hwan (1992).   Oguri Shun (1982). Matsumoto Jun (1983). Yamashita Tomohisa (1985). Sato Takeru(1989). Narimiya Hiroki (1982).
---
The Ladies.
Park Shin Hye (1990). Park Bo Young (1990). Kim Seul Gi (1991). Lee Sung Kyung (1990). Kim Go Eun (1991). Ishihara Satomi(1986). Ayase Haruka(1985). Ueno Juri (1986). Horikita Maki(1988). Aragaki Yui (1988).
---
THANK YOU FOR VISITING!
COME AGAIN!
Statistics
72d 20h 33m
ALL TIME
1,929 episodes, 133 shows
3d 7h 2m
ALL TIME
42 movies
List Updates
Currently watching

8

/20

1 day ago

Currently watching

20

/24

3 days ago

Currently watching

12

/16

4 days ago

Currently watching

28

/32

5 days ago

Currently watching

9

/14

8 days ago