Hey y'all! You can call me Pri /pɹi/. I am a college student majoring in Theatre, and as a storyteller myself, I get really excited about these kinds of things! However, I don't presume to know everything (because I don't), so please call me out if I come off as pretentious.
My first k-drama was Personal Taste, which I watched when I was around 14. I really loved it, but I didn't know that there were other dramas that could feed my soul like that, so I didn't watch another until my junior year of high school, when I picked up Noble, My Love. Thus began my adventure into the world of dramas!
I am currently...

 

cooing "oh, sweetheart," anytime a character does something cute or pathetic.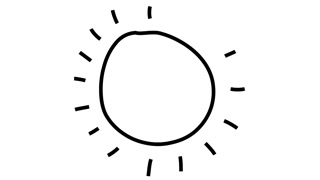 Rating System:
10 - If there comes a day where I give a drama a 10, I'll be sure to give the fullest review of why it was so incredible to me. 
8-9 - Truly wonderful :) Exhibits elements of greatness. Could be amazing music, subtle but effective writing, or clever transitions. Could be complex characters, inviting color schemes, or creative uses of tropes.
6-8 - Good! Your standard good drama. Good acting, good writing, good directing. Always good, but never great.
4-6 - Fine, but nothing special. Covers all the bases, but doesn't do anything more than that.
2-4 - Cringe/laugh-worthy at inappropriate times.
0-2 - Truly awful; most likely due to very poor writing.

Dream OTP:
Jung So Min and Ahn Hyo Seop
Tell me you can't imagine them falling madly in love.
Pri's Preferences:
Most Beloved Tropes
Most Despised Tropes
Current Favorite Drama:
Encounter


Statistics
25d 6h
ALL TIME
752 episodes, 73 shows
19h 26m
ALL TIME
11 movies
List Updates
Currently watching

6

/16

2 days ago

Currently watching

6

/11

7 days ago

Currently watching

10

/16

10 days ago