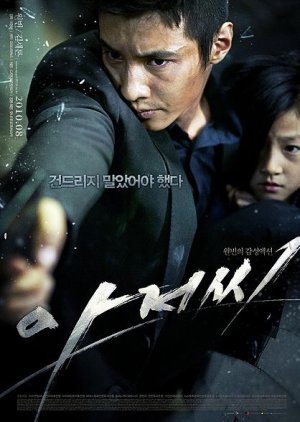 Korean John Wick.

Such a good movie. Action was top notch. I liked how they didn't show you in the beginning how kickass he was, really drew out the anticipation of seeing him fight. This movie was so dark! Don't watch if you don't want to be reminded of what a crappy world we live in and how it's filled with so many crappy people. But I can appreciate it's realism. I can appreciate the gore. In both those aspects, the movie really wants to captivate you. 

The MC can act! Apparently he's an all star actor but since I'm newer to kdrama, I hadn't seen him in anything yet. I'm definitely going to search for his other work. They touched on his past and his character just enough to help you understand where he's coming from and why this girl matters ????  

The pacing was well done, no lulls. I don't like slow paced stuff, I frequently get up and take breaks. Didn't pause this movie once though ????

Oh! And the closing theme song was so beautiful!
Was this review helpful to you?