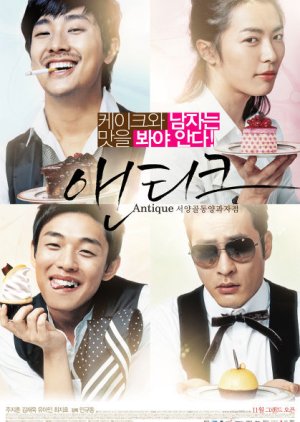 So all the actors did excellent in this, in particular I'm a huge fan of Yoo Ah In after seeing him in Secret Love Affair and of Kim Jae Work after seeing him in Coffee Prince and Voice. They were my favorites in this movie and I thought they played their roles the best.

It was much more light hearted than I expected and i thought that complimented the atmosphere of the bakery and their work in general. But also it strongly juxtaposed Joo Ji Hoon's back story which was very interesting and unexpected. I was confused by the ending though. I didn't feel like things wrapped up and am now wondering if there is a part 2 out there. Even if there was, I don't think it would have the same charm as the first one and so I wouldn't watch it which means I finish this show feeling a little unsatisfied.
Was this review helpful to you?