The website is currently undergoing maintenance. Sorry for the inconvenience.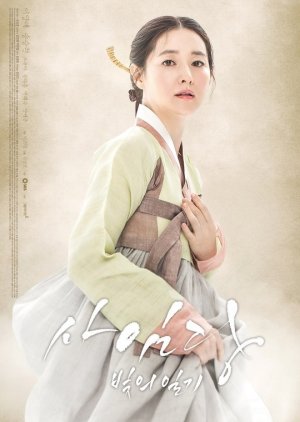 Saimdang, Light's Diary Episode 17
---
---
Saimdang, Light's Diary Recent Discussions
Saimdang, Light's Diary Episode 17 Reviews
Saimdang and the Evil-Guy found out how to make the paper at the same time using the help of scholars to solve the poem/riddle written behind the painting.
After many attempts, they finally were able to make the paper and entered the competition, despite the traitor burning their factory down.
Back to present time, the stupid students are still following the evil teacher (I don't know why I can't remember everybody else's name who isn't Saimdang and Lee Gyom)... WTF are they so brainless??? The last straw is helping the evil teacher steal the real Mount Gumgam painting. I just want to tear all their hair out, I'm so angry!
I don't have much patience for dramas that the main protagonist suffer 95% of the time and only have a happy ending (if we get one)... Life isn't all suffering, neither is it all flowers... I think a drama should have a balance of good and bad things happening to the characters throughout the show. I'm sticking with this one because I care about Saimdang, but I feel so tempted to fast forward or jump to the last episode...
Was this review helpful to you?
Well, a lot happened in this episode.