Where to Watch Tribes and Empires: Storm of Prophecy Episode 75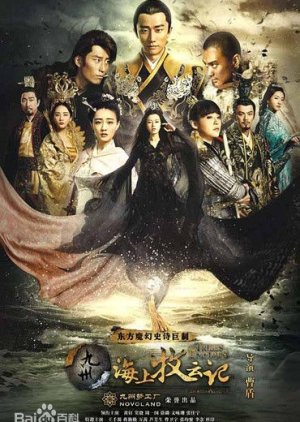 Tribes and Empires: Storm of Prophecy Episode 75
---
---
Tribes and Empires: Storm of Prophecy Recent Discussions
Tribes and Empires: Storm of Prophecy Episode 75 Reviews
Episode 40 & 41 - I love the alchemical use of the natural elements in the soundtrack, instead of background music episode 40 it uses Rain and episode 41 it uses Wind and of course there is the crackling of fire in the camp.  So much majesty has been put into this drama, it is a work of Art, Frame by Frame.
Episode 47 - the soundtrack is amazing, the music itself takes you on a journey - it's an acoustical odyssey.    Cherchez La Femme - it's interesting that they are using women each time as catalysts to ignite a reaction that triggers a turn of events or should it be Cherchez Le Sorcier?  The cinematography throughout this drama is pure visual poetry, enchanting the viewer with the connection to nature; even in Episode 66 the background noise of crickets chirping adds a layer of subtlety.  
Episode 71-74:  There are a lot of fragmented flashbacks that seemed like a Bohemian Rhapsody:  'Is this the Real Life or is this just Fantasy, caught in a landslide, no escape from Reality.  Open your eyes look up to the skies and See...'     The costume, set designs and use of colour were also aesthetically pleasing.  This should be the Flagship model that will hopefully lead the industry as an example for new dramas in the future.  It's refreshing to view a mature series with such depth instead of the shallow young adult dramas with sappy dialogue and dysfunctional relationships that we have been over-saturated with for years.  I will wait in anticipation for the next season to see what the artists conjure up next!
Was this review helpful to you?
This series has it all for me...  Action, Magic and Intrigue with stunning scenery.  The beginning did not 'hook' me in at first, but once the plot starts to develop intricacies it began to captivate me.  The slow movement and stillness of the scenes provokes emotion and suspense coupled often with ethereal music that lends a timeless quality to understanding the character's motives and actions based on the causal events of the past.  I find the series masterful and engaging.