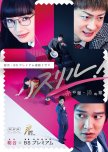 Both protagonists are swindler working hard for good. They use any means necessary to achieve their goal. They also do not believe in love at first...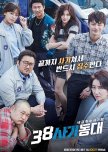 Both dramas have swindler(s) helping honest civil servants vs corrupt ones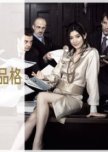 Haken is set in a company & deals with super awesome temp worker driving crazy the employees, Ogon deals with former swindler working in the Board of Audit's Special investigation, punishing civil servants embezzlers.
In Haken, i literally fell in love with the lead actress and her chemistry with Oizumi Yo. I desperately wanted to watch something similar, but settled for one of her other drama, Ogon. Only to find out i couldn't have been more lucky;) Both amazing with the same comedy/friendship feel to it, and the same lead couple! And Shinohara's character is that of a strong daring woman in both (she's so cool!)