The popular Taiwanese actor Mike He, famous for his roles in Devil Beside You and Love Contract, announced that he is married and has a 4-month-old daughter. 
This news came out of the blue and shocked many fans; however, everyone knew that Mike had been dating a non-celebrity woman for more than 13 years, they apparently had an on-and-off relationship since middle school but he never revealed her identity.
Mike posted an official announcement on his FB account that he registered his marriage on June 3 and that he won't be sharing any info about his wife thus asking for blessings from his fans.
He also posted these two images (the one on the left shows his and his wife's ID with a title "spouse" on each; the later pic shows his cute daughter wearing a jumpsuit that says "my dad is super handsome"). His daughter was born in Guam in February 2017.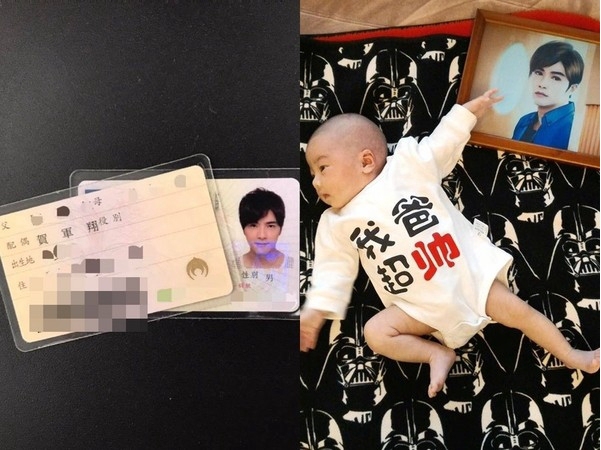 Mike also mentioned in his message that "they got married despite the rainstorm that day" and that he is happy watching his daughter grow up. Apparently, their wedding was very private and simple and it was performed at the government's office.
We wish Mike and his family all the best!
---
Sources: koalasplayground, DramaFever,
ChinaTimes