Parasite made history on Monday, becoming the first South Korean movie to be nominated for best picture and best international film. The film, which was also a box office hit, grossed $25.4 million in the U.S. and $132.3 million globally. It was also announced that the movie is in development as an HBO miniseries.
It is interesting to note that Parasite is the first Asian film to be nominated for Best Picture since Life of Pi in 2012 and Crouching Tiger, Hidden Dragon in 2000.
The film was directed and written by Bong Joon Ho, whose credits also include Snowpiercer, The Host and Mother.
The film is also the first Korean film to win the Palme d'Or, Cannes' highest honour.
In an interview with Variety in November, Bong said he hoped any Oscar attention would encourage viewers to find out more about South Korean cinema. "Korean cinema has a long history," he said. "There are many masters that have yet to be introduced to the Western audience. It would be great if people take more interest in Korean cinema due to my nomination."
Here are the film's six Oscar nominations: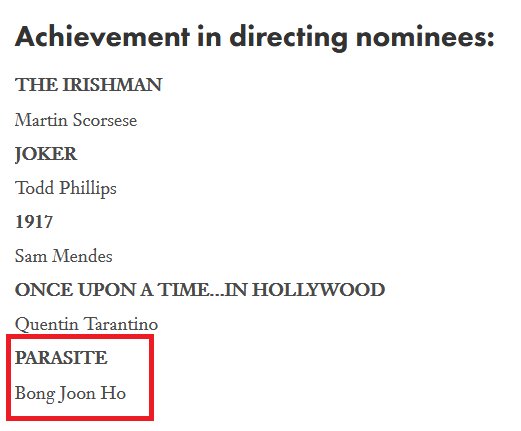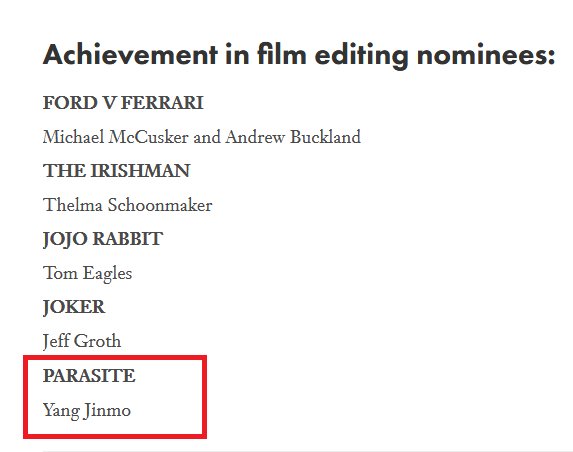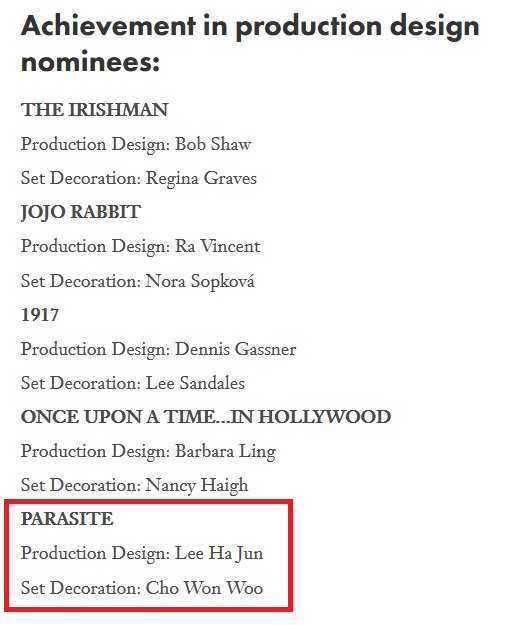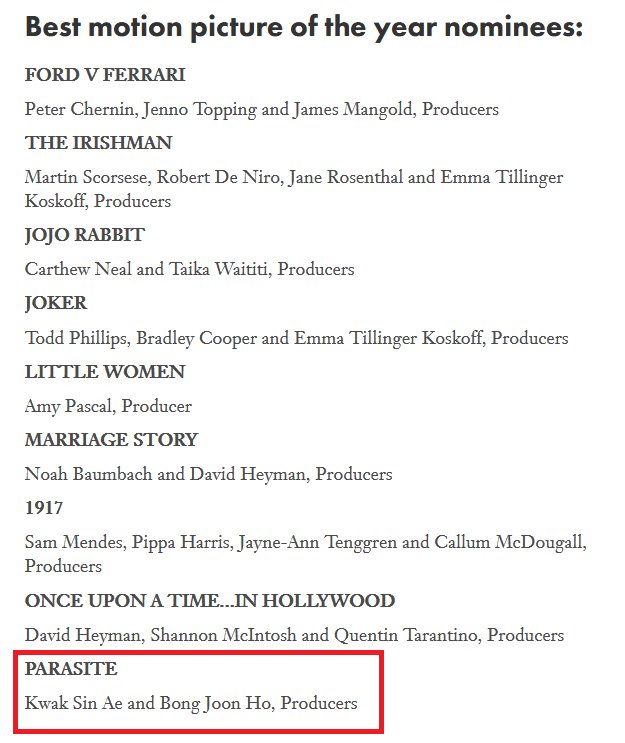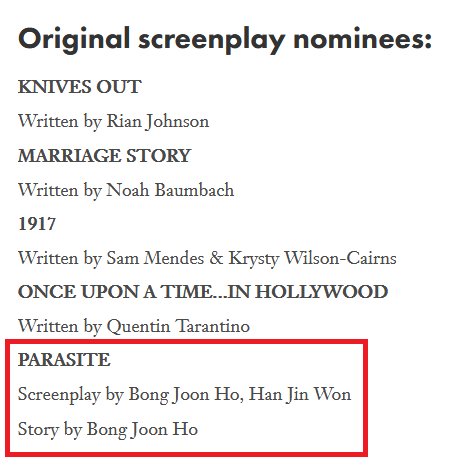 Congratulations!!
---