Name: Shiraishi Koji
Native name: 白石晃士
Also Known as: しらいし こうじ;Shiraishi Kouji
Nationality: Japanese
Gender: Male
Born: June 1, 1973
Age: 46
Kōji Shiraishi was born and raised in Fukuoka, Japan. After graduating from Kyushu Sangyo University with a degree in film making, he went on to work as an assistant director on such films as Gakuryū Ishii's August in the Water and Shinobu Yaguchi's Waterboys.
He cites Gakuryū Ishii as his favorite Japanese director, and Ishii's 1980 Crazy Thunder Road as his favorite film. Other directors he admires include John Carpenter, Brian De Palma, Abbas Kiarostami, and Sam Raimi, and films he enjoy include the original Dawn of the Dead (1978), The Evil Dead (1981), Evil Dead 2: Dead by Dawn (1987), The Thing (1982), and The Texas Chain Saw Massacre (1974)
(Source: Wikipedia)
Director
Screenwriter & Director
Articles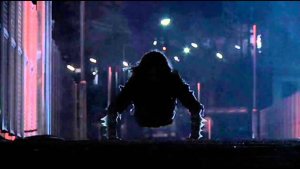 There are countless films and series that are considered original, not to be missed in Asian media. Teketeke is one of those film series within J-horror - but are they a hit or a miss? Are they worth the watch, or should you dedicate your time elsewhere?