Name: Nounen Rena
Native name: 能年玲奈
Also Known as: Non;のん;のうねん れな
Nationality: Japanese
Gender: Female
Born: July 13, 1993
Age: 26
Rena Nonen (sometimes spelled as Rena Nounen) is a Japanese actress and fashion model from Kamikawa, Hyogo Prefecture. She is best known for her lead roles on the NHK drama series Amachan (2013).
She debuted as a fashion model in 2006 and was selected as the eleventh image character for Calpis in 2012. In 2012 she was chosen in an audition of 1953 women to play the heroine in the 2013 NHK Asadora Amachan, in which she plays a high school girl who decides to become an ama, or female shell diver, as well as an idol. Amachan was a ratings success, earning an average 20.6% rating over the span of the series, second amongst Asadora only to Umechan Sensei (at 20.7%) in the last decade. Nonen served as the "PR Ambassador" for the 2013 Kohaku Uta Gassen and was a featured performer on the show, singing and leading the band.
In July 2016, it was announced that she changed her stage name to "Non".
In August 2017, she started up music label "KAIWA(RE)CORD" and will began producing full-fledged music.
Drama
Title
Rating
Mirai-san

Japanese Drama,

2018

, 5 eps

7.0

Amachan

Japanese Drama,

2013

, 156 eps

8.4

Summer Rescue

Japanese Drama,

2012

, 10 eps

Suzuki Mako

(Support Role)

7.2

Kagi no Kakatta Heya

Japanese Drama,

2012

, 11 eps

Mizuki Rina

(Support Role)

8.2

Kaito Royale

Japanese Drama,

2011

, 9 eps

Hatomura Kaede (Ep.6)

(Guest Role)

7.1

Koukousei Restaurant

Japanese Drama,

2011

, 9 eps

Miyazawa Maho

(Support Role)

7.0

Taisetsu na Koto wa Subete Kimi ga Oshiete Kureta

Japanese Drama,

2011

, 10 eps

Tokunaga Rena

(Support Role)

7.3
Movie
Title
Rating
Princess Jellyfish

Kurashita Tsukimi

(Main Role)

7.8

Hot Road

Kazuki Miyaichi

(Main Role)

7.9

Himawari - Okinawa wa Wasurenai, Ano Nichi no Sora o

Shiroma Kana

(Support Role)

0.0

By Rule of Crow's Thumb

7.0

Avatar

6.2

Confessions

Kiritani Shuka

(Support Role)

8.6
Special
TV Show
Articles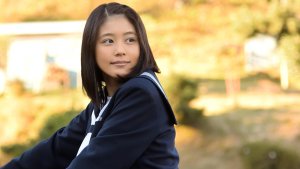 Orion released the results of the latest survey. Which heroines made to the top 10?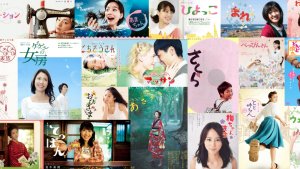 Editorials

- Jan 16, 2018
A quick and easy introduction to Japan's most charming dramas: Asadoras!