Name: Jolin Chien
Native name: 簡宏霖
Also Known as: Jian Hong Lin / Samuel Chien
Nationality: Taiwanese
Gender: Male
Born: April 4, 1986
Age: 33
Chien Jolin is a Taiwanese singer, actor, and model. He formerly went by Samuel Chien. He was discovered while competing in a singing competition. He is a former member of the dual boy band group StyLe and current co-leader of Taiwanese boy band 4ever. He and his group members were under Avex Taiwan for their music management and currently under Chou's Entertainment for their acting and commercial management.
Chien made his acting debut in TTV 2013 romance drama The Pursuit of Happiness in a minor supporting role as the eccentric office homosexual "Simon". His acting was well received and the following year he landed the role of second male lead in 2014 SETTV romance comedy Pleasantly Surprised playing all around nice guy "Cheng Hao Wei" who is loyally devoted to his love interest since college. The drama also stars his bandmates Yorke Sun and Deyn Li in supporting roles. With the success of Pleasantly Surprised, Chien gained further recognition and SETTV once again offered him the second male lead role in 2015 romance comedy Murphy's Law of Love playing ideal perfect guy "Xiang Zi Yan".
Drama
Title
Rating
Let's Go Crazy on LIVE

Taiwanese Drama,

2019

, 20 eps

8.4

Memory Love

Taiwanese Drama,

2017

, 18 eps

7.5

Just For You

Taiwanese Drama,

2017

, 63 eps

7.0

Better Man

Taiwanese Drama,

2016

, 60 eps

Yang Zhen Kai

(Main Role)

7.8

Love or Spend

Taiwanese Drama,

2015

, 77 eps

7.0

Murphy's Law of Love

Taiwanese Drama,

2015

, 19 eps

7.8

Pleasantly Surprised

Taiwanese Drama,

2014

, 22 eps

Cheng Hao Wei

(Main Role)

7.7

The Pursuit of Happiness

Taiwanese Drama,

2013

, 13 eps

7.5
Movie
| Title | Rating |
| --- | --- |
| Another Woman | 7.0 |
Articles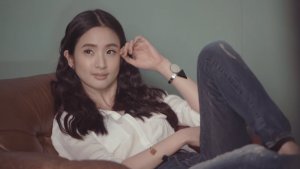 A short introduction to an exceptionally talented and captivating Taiwanese actress who has nothing to prove anymore, her dramas and movies can speak for her.