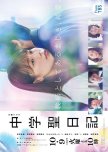 I am unashamedly fascinated by the topic of "taboo romances", including student-teacher romances, and given the unfortunate lack of tackling such subject matter in dramas/movies Chugakusei Nikki immediately caught my eye. Despite the initial backlash it unfortunately got for simply tackling the subject matter, it opened up to strong initial reviews and word of mouth, and with the lack of great (or even good) dramas/movies about these kinds of taboo romances I headed into this drama really wanting to like it.
Now, if you've scanned my numerical ratings, you'll know where my review is heading. When I was watching it, I had a really hard time getting through the series and dropped the series in the middle before re-picking it up in the end to see if it got better (in my opinion, it didn't). I'll just jump straight into my problems with it:
1) Pacing is really, really slow. Some people may appreciate this (probably most, if the high reviews here are any indication), but this drama could have easily been condensed into a 90-minute movie and was instead stretched over 11 episodes. I'm guessing they wanted the slow burn to show the teacher slowly develop feelings for the student and show how genuine it was, but that leads to my next problem:
2) Chemistry is lacking. In most dramas I've heard of, even if the actual drama itself is lacking, the main couple is usually praised as having good chemistry, so this was the first drama I've felt like in which the two really didn't have chemistry (and keep in mind I don't care about the taboo stigma surrounding it). The way they paced the attraction made little sense to me: the male lead figures out his feelings almost immediately out of nowhere while the female lead spends so much time with the male lead and gives no visual indication she has feelings for the male lead, and it's only after the male lead advances on her that she's "convinced" she has feelings for the male lead. Which leads into my third point:
3) The male lead character is unlikeable and a stalker, and more importantly didn't fit the story they were going for. It feels uncharacteristic with how quickly and confidently he chases after the female lead, because he is shown with a reserved persona yet has no qualms trying to fiercely pursue this would-be-taboo relationship. My main problem with why this doesn't work is because he acts like a tsundere, and usually in a taboo drama you'd want to see the taboo couple as the underdogs, as they are going against society's rules, but his tsunderish personality makes him hard to be viewed as such as an underdog. And even excluding the taboo part of the relationship, what he does in the drama to get the female lead is stalker-y and basically assault, and people only don't count it as assault because she miraculously turned out to like him after all.
4) The female lead exerts little agency in the story, again diminishing the characterizations of the relationship. She only makes decisions when it is forced upon her and otherwise is completely subject to the wills of other people surrounding her. Her lack of agency combined with lack of chemistry made me feel like she was borderline seduced by the male lead into the relationship, and that on her own she wouldn't have wanted it. The actress is also very painful to watch and doesn't seem like she knows how to act, which is rare for me to feel like since usually I can't spot "bad acting", but man the actress really sealed the deal for me in terms of not liking this drama.
5) Every other character in the drama (including the secondary couple) is flat and uninteresting, only serving as plot devices to provide conflict for the main characters. The secondary couple is just a boring "Will they won't they" storyline, except nothing of importance happens at all during their storyline and I have no idea why it was included in the show.
I'm sure there's more stuff I didn't like about the drama, but I wanted to focus on the essentials that took away the intrigue of the drama for me. I appreciate the show's cinematography and its foray into controversial subject matter, but the execution left a lot to be desired for me.
Was this review helpful to you?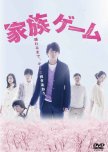 After the near-perfect reviews occupying this drama's ratings, I thought I'd offer a more contrarian, Devil's Advocate position on the drama. I wouldn't say it's bad, but it didn't live up to expectations for me.
"Kazoku Game" seemed like the perfect storm for my drama drought. After reading the rave reviews, I expected a drama that tackled school issues and also would critique societal structure and life in the rigid and indirect Japanese society, while still being grounded and free of cliches.
My advice: Don't expect that to happen. My experience was wildly different. To me, Kazoku Game is a black comedy / satirical drama, but not a life or societal critique drama.
I want to focus on what I believe people are reading this for, my perceived flaws of the drama:
1) GROUNDEDNESS. If you believe the drama the entire way through, you'll love it, as most people here did. My suspension of disbelief stopped at the 2nd episode; I just didn't buy the cause-and-effet sequences the show was trying to sell. Just because the descent is slow and characters have motives doesn't mean they'll jump off the deep end so quickly.
2) CHARACTERS. If you're a fan of the often-overexaggerated Japanese characters pervasive in the film industry, again, this is no problem. But I think the drama tries to sell these characters as grounded symbols of people from our society, and I disagree. The three neighborhood moms, all of the middle school students, the brothers, and the main character all felt like caricatures, mostly due to their convenient move-the-story-forward decision-making.
3) SCHOOL ISSUES. This is my most contrarian take, but I've rarely encountered a drama that tackles school issues "well". This drama is no exception; it's the repetitive cliche of "student gets bullied/shunned by literally everyone, and he turns it around way quicker than it should have been". Look, bullying is a problem, but the way dramas portray bullying always feel too "Hollywood" to me, like they can't show the more subtler emotional bullies that I believe pervase Japan more.
4) STORY / DIRECTION. Look, I usually don't know how dramas will go. I called the outcome by Episode 3-4, which for a mystery drama isn't good. Every plot point felt predictable and just a waiting battle of when the episode would reach that point. Despite the show portraying the antagonist as a mastermind, he's really just an omnipotent god who nobody can escape. I feel like the antagonist literally has the show script embedded in his mind as he makes his decisions with seeming transcendence. Even that couldn't rid the many other plot holes.
Once I treated the drama more as a black comedy / satirical drama, I liked it more, hence why it's a 6.5/10, but I just don't see the masterpiece other people see, even when under that lens. Most people who've viewed this drama will probably disagree with my takes, and that's totally fine; I just thought I should offer a more critical perspective to this drama for prospectives considering it.
Was this review helpful to you?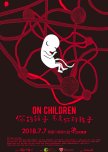 The best Mandarin drama I have watched, by a large margin. It's on Netflix right now, so TL;DR - It's a must watch, especially for those of Asian descent.
NON-SPOILER SUMMARY - On Children is very similar to Black Mirror, except re-contextualized to address the problems of Asian society and the over-prevalent competitive and stress culture present there. It is an anthology series of 5 episodes, each clocking in at around 90 minutes, so I wouldn't recommend binge watching (especially given how heavy each episode is).
STORY - A++. The story is slow but meaningfully paced and is seemingly absent of obvious plot holes. Each episode focuses on similar yet different problems with the way Asian society treats the kids of the future as little more than their grade-point averages. What puts this drama above and beyond (hence the A++) is how each episode manages to give out their own critique; it goes beyond expectations of being "just good art" and actually tries to send home a message for each episode.
CHARACTERS/ACTING - Nearly flawless. This is the most talented ensemble of actors/actresses I've seen, given just how much range and difficulty each main character in the episode undergoes. Because they don't focus on more characters than they have to, you really get to spend time with the actor/actress behind the character and see them spectacularly deliver a wide spectrum of subtle emotions.
My biggest "flaw" with the show was the pacing. Because On Children focuses heavily on the cinematic/artistic parts of sending home their messages, there's a lot of "empty/dead space" void of dialogue where it's often just shots of some background, and while I do appreciate it for its artistic value, I do think ~10 minutes can be cut off from each episode and still no scenes of dialogue/importance would be cut.
For those who are curious, my rankings of the episodes are EP2=EP4>EP1>EP3>EP5.
Was this review helpful to you?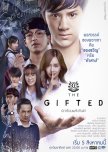 After seeing the plethora of 9, 9.5, and 10/10s for the review section of this TV series, I thought I'd offer a more critical opinion on the series.
Before I get into the cons (which I'm sure is what most people are interested), I will say that overall, I think it's solid and didn't regret watching it at all. It kept me interested and did not have any overbearing flaws, so although I will get into the cons, just overall do note I enjoyed the drama and would give it a recommend.
First, I think the story is nothing special. It's not bad by any means, hence the 6/10, but it's hardly anything to write home about. Actually, I think the episodic story-structure is very similar to most modern Thai school dramas, except it's a little bit more polished. Similar to many Thai dramas I've watched, you can pretty accurately guess the direction of the episode 5-10 minutes in, but unlike other Thai dramas, this one is supported by actual messages it's trying to send and keeps you decently hooked.
Second, I think the cast in general is poorly designed / utilized. Although they have well-defined personalities and great actors/actresses behind them, a lot of the cast is absent for most of the series (due to the episodic structure only focusing on the main characters + character of the story), and their abilities range widely in utility. It's very clear when you watch the show who has better abilities and whose abilities are too niche for much use. In particular, the main character seems too crafty and suffers from "protagonist knows more than he/she should", which kind of hurts the plot imo.
Third, and this may be my misinterpretation gone wrong, but I fundamentally disagreed with the message the show tried to send at the finale. Not because I thought it didn't hold merit, because it did hold merit and was shown before, but because I thought it was inconsistent with the characters. I just didn't believe the characters would make that choice in the end, and it left me feeling very unsatisfied.
Despite these flaws, I still give this show a recommend. A lot of my problems with it were only realized after I watched the show, which means during the show these problems shouldn't be too irritating.
Was this review helpful to you?
When I first saw the trailer and clicked Play on the show, I came in expecting a psychological, intense school drama that would open up eyes to the dark side of Thailand school culture. That was kind of what "The Girl From Nowhere" was, though most of it is overshadowed by the black comedy and satirical elements that fill up the show.
I think what I ultimately like least about this series is just how much the show tries to trick you into believing that it would follow up the tone set in the trailer. The premiere is the absolute high-point of the show and lives up to the psychologically-intense, grounded tone set by the trailer, and most importantly felt real, like it would be possible to see in real life, and is ultimately why I committed to the end. But as each episode progresses, the story gets progressively more comedic, satirical, and most unfortunately unrealistic, which is a shame, because it detracts from the premise of the show: how can you criticize the culture / environment during the show if you give such unrealistic portrayals and scenarios into the show?
The protagonist similarly devolves from a scheming introvert with a mysteriously dark past to just a plot device the show uses to satisfy whatever narrative / storyline the show wants to take the episode.
I think the biggest problem with this show for me is that I come away at the end of each episode thinking, "What were they trying to say?" And usually, it's hard to think of much. This show is Black Mirror with less intrigue/suspense/mystery, as The Girl From Nowhere does not say anything of much importance. You are told the message/lesson of the episode five minutes in, and the rest of the episode is a waiting game to see how the storyline predictably unfolds with nothing that goes deeper than the stuff the episode premise teases.
In short, a strong start and intriguing show premise is ultimately washed away by the show's later focus on black comedy over realism, trading in depth and story for style but shallowness.
Was this review helpful to you?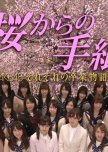 In three words: Simple, yet beautiful.
I happened to stumble upon this drama in my exploration of the AKB48 system due to Produce 48. It was my second AKB48 drama after watching "Crow's Blood", which I came away pretty mixed on. I knew the Majisuka Gakuen series wouldn't be suitable for me, so after researching a bit I decided to watch this drama, coming in with no expectations.
This drama is a sleeper hit, and imo is the most underrated drama I've watched (not sure if it's the best, but definitely the most underrated), and I'm surprised no one, not even AKB48 fans talk about it. I will dissect the drama:
Pacing - This, in my opinion, is THE BEST PART OF THE SHOW. The drama cuts out ALL OF THE FLUFF AND FILLER and cuts straight to the point. Characters don't trudge through conflicts or storylines, they make actual progress and resolve it as soon as it makes sense to do so. Character development is allotted just right so it doesn't feel like a montage but also doesn't bore you with repetitive characterization. The show felt concise and to the point, making it super digestible.
Premise - The premise is very minimalist and purposefully simple. It's literally just the plot summary. No random or forced sideplots / twists suddenly injected, which is incredibly refreshing to me. It's a story that feels familiar and has been told already, but unless I'm not searching properly, I believe this is the first drama to really focus on this type of plot. As opposed to so many modern dramas where they try to inject unique promises into a formulaic drama, this drama takes a formulaic plot and runs with it as best as it can. It's simple, but there's no reason to unnecessarily complicate it. It's familiar, but at the same time never done to this extent.
Short-Term Storylines and Plots - Very good. I'll be frank though; the formula here is pretty obvious, so if you didn't like the premise or don't like this structure of episodes, don't watch it. But I highly encourage you watch it if you're not opposed to watching a school/life drama like this. Sure, it's kind of predictable; all the students' problems will be resolved. Duh. At the same time, I'd argue this predictability is found in most dramas, so what matters to me is whether it's captivating and whether it can deviate. And it does. There are several points where I expected the drama to veer off into X direction and then the drama would turn into a sappy, typical school drama, but it averted that by giving the characters realistic reactions and outcomes. The drama reminds you that this is life, and that not all conflicts go the way dramas tell you it will go.
Cast / Acting - This is the best use of an ensemble cast I can think of in any drama. It perfectly fits the premise, and the drama delivers. Characters are given a ton of characterization and are presented with actual conflicts and react naturally. Never did I feel like any of the cast was completely out-of-left-field or there just to build drama. It's a good script backed up by a good cast (since most have had prior acting experience). There is one character that I am critical of (the one played by Acchan) since I felt like her character's conflict was pretty unnatural and it was too much of an overreaction on her part. Otherwise, though, almost all of the ensemble cast offers something to the table.
That was my dissection! For anyone looking for a simple pros/cons list, here it is:
PROS:
- Excellent pacing. No filler or fluff. Gets straight to the point and allots screentime expertly. Tight and concise drama.
- Fantastic use of ensemble cast. Natural characters and acting.
- Realistic plots, and situations. Most importantly of all, realistic reactions and outcomes.
- Conflicts feel real for a classroom situation and are never forced.
- Sticks to a simple premise and takes advantage of it in every possible way. A simple story told beautifully.
CONS:
- One unrealistic character (the one played by Acchan) who I believed completely overreacted and had a conflict that didn't feel believable.
- Felt like at some points the teacher was too omnipotent / wise; sometimes he felt like a psychic
- Episode-by-episode structure is a little formulaic
Was this review helpful to you?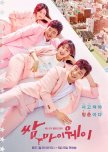 This show is the most mixed I've ever been on a show. On one hand, Dong Man and Ae Ra's storyline is great and lives up to the premise of the show, with a decent amount to say and a sufficiently-compelling storyline.
On the other hand, Joo Man and Seol Hee's storyline is literally the most boring thing I think I've ever watched on television. They repeat the same "he can't take a hint" storyline for ~14/16 of the episodes, with no progression or development for Joo Man, Seol Hee, or the storyline. I for the life of me cannot understand who thought their storyline would be interesting to see; it's the most cliche storyline, only they don't advance it at all and the pace is non-existent for nothing changes between them as each episode progresses. It doesn't help that Joo Man is unrealistically idiotic with his inability to take a hint and Seol Hee is frustratingly passive in doing anything about it, opting to simply complain and pout each episode rather than take action and become an active character in the storyline. It's because of their storyline that this show is unfortunately so bogged down for me and why I ultimately fast-forward to half of each episode.
Aside from Joo Man and Seol Hee's storyline, however, the Dong Man and Ae Ra storyline is as good as other reviewers have said it is. It's just unfortunate that half of each episode is taken up by my personally least favorite storyline in TV drama history, which is why I give the drama exactly a 5/10.
Was this review helpful to you?