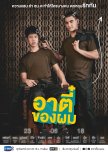 Decent BL series for passing the Time.
After watching more than 15 Thai BLs, I think I can differentiate it from other series and can give my most honest review on this.
Very First, This series had POTENTIAL to be Superhit like Make It Right, LoveSick, My Bromance, Love By Chance etc but it couldnt utilize its powers and pretty gone unsuccessful.
The main reason it sank is that it lacked in 'Developement in Plot' and 'describing situations of Past and Present of personal lives of Main Characters' which starts to make Confusions.
Hopes were very high from this series ( and still are as we can find still a decent fanbase)
The series made a good kickstart but crashed for me after 4th episode that made me literally to discontinue to watch it but as a Drama Fan, once I choose anything to see, I complete it anyhow. Therefore as a relaxation statement, I can say it was not Worst as last few episodes, after 9th episode soecifically, they shown how much potential they had but failed everytime to use it properly.
I felt characters like Ching, Lek etc were useless ( unless they use them in S2?)
I havent read novel but I think it was popular and was clearly written which made it successful. On this side, series was following a blur straight path where at every point they could improvise it but they didnt. They left twists and added twists which made storyline more complex.
As a Plus Point, As every Thai BL, it had delightful dish of music, some goodlooking actors and their Chemistry and sets were so natural (residentials of characters). Story had literally main power to garner this as one of best BLs as it involved parent children relations but nevermind. I hope they will make season 2 and improvise it's all cons side.
Anyways, welcome MorkTee and GordMorn to my Shipping World! If you wanna spend time and dont have any superb up to mark series, this series isnt bad to watch. :)
Was this review helpful to you?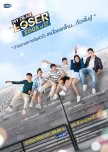 When I wanted to watch this series, I was in full BL sucker mood, I saw nearly all Thai BL series and therefore I chose this initially and to be honest, I didnt regret to watch this even though there are straight couples. Many good things are there to be learned from this beautiful series. It is all about freindship and feelings. Thai School Atmosphere is always fascinating. If you watched and liked Hormones like series, you will definitely like this one.
Music is fantastic & so much drama and fun. BL portion was less but worth to watch the love. Acting was very good. I feel sad it is only 9 episode long but dont go on negative reviews if you hear in comments. Try it. Its worth.
You will feel some parts are extra fantasy or too much childish. But if you can tolerate that you will feel the same emotions what actors expressed on screen.
Was this review helpful to you?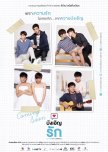 ONE OF BEST series for BL lovers!
By Being 'One of the BEST' BL I mean, you will find every minute, every second, Every Moment, Smiling, Adoring, Flowing with the story. Forgetting all the 'Fantasy' part similar that 2 Moons the series had, you could believe and learn from few Rich Men's life. They processed the Lights of "Love" in every milisecond of the episode that will make you fall in the series.
BEST PART OF THIS BL
? Follows the Novel strictly and projects it very well, where several other series fails easily to do so. Storyline, though typical based on school scenes, passes through your heart following with details.
?Has Multiple couples. They are strong enough too that you will probably love them equally than main couple.
?Acting is 10 of 10. Their cuteness, frustrations, jealousy, drama mood, drunken scene, naughty attitude all flavours are extremely clean that your heart will bounce seeing their acting.
?Music is... i dunno what to say. Thai Music is, was and will be Great even if series is not good music will give you life. "Wish this love" OST by Boy Sompob is too much romantic.
? Straight guy and girl will collect lots of love even though you are for BL here.
? Accidentally watch it and fall in love, what are you waiting for XD
What I dont like is :
One couple gets incomplete ending that might break your heart.
If you believe in official tweets, chances of Season 2 is Like "No S2".
Not for those who want something like SOTUS or Chinese Wild insane lovestory.
Was this review helpful to you?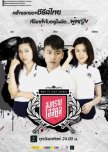 This Series was "Different" from other series and thatswhy I liked it. The most impressing thing was 'acting' of actors. Spreading Violence, Gulping Violence & living completely bold... these traits of nearly all students was 'awestrucking'. Story is Amazing! (until you reach the last episode?)
Last Episode hints for Next Season. This story cant end like that! It has to be continued.
Music is superb (lyrics of OST arent fitting the music up to the mark though).
Aside from the main plot, Series is very entertaining coz of wars of Queens, Love of SongXMing (As I started this for seeing BL lol) ! and loads of side stories.
After first 4 episodes, you will drown in their story coz you will know the true flavours of this unique series.
I bet, apart from last episode where confusions can arrive on top of your head this series is Lit????
Was this review helpful to you?