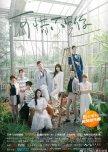 i really liked this drama cause it has a deep story real story that was about life cause there are so many dramas that sows that the main leads love each other and the drama ends but in this drama the story showed the love and time and true love
and in this drama when male lead disappeared and that shows how much he care about his love
and the acting was amazing really amazing
and the most important thing that this drama shows that changing is not bad just we have to understand the other person
but i have to say a thing that male lead was really handsome
Was this review helpful to you?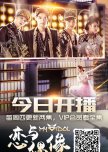 My Idol
1 people found this review helpful
i really like this drama and it is pretty good the main leads chemistry and the story but i just do not like the ending like it is not completed and because the end is not that good and i like good endings that is why but i really hope that it have an another season . i like the main lead he is very handsome and one more thing that the ceo . the ceo has done many sins but nobody know that is why it is important to have a another season cause there so many things pending like the ceo metter
Was this review helpful to you?