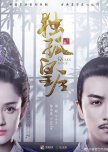 It seems like a lot of viewers in the comments have decided to drop the drama. Since I have completed the whole thing, I thought I could provide a wholistic review. Disclaimer - I watched most of this at 1.5 speed and skipping ahead but I do that with everything.
It largely follows the life of the main couple, almost exactly the same as the wiki history on Empress Dugu. The biggest different from other historical dramas is that Dugu Jialuo's personality and values never change throughout the show. There's no turning ruthless or cold hearted. She is always as she started: well-meaning and smart. She never does anything out of hatred or revenge, and she puts the people and the country before all else - except her marriage with her husband. The side characters are all the ones who change, which sets a contrast to the leads. I think this is appropriate and showcases how history views them. They were known to be good rulers, both frugal, loyal and innovative.
To some viewers, this might mean the story isn't 'exciting' or 'dramatic' enough, but it sort of reflects life. There's quite a few time jumps with historical narration since life isn't always that exciting. I personally think that the drama achieved what they were going for which is to showcase the loyal love of this couple and their sacrifices to their country. Though they may have been a near perfect couple, others around them can't be as perfect in the face of power and greed. Some of these other characters truly frustrate you when you compare their life choices with those of the perfect couple. This was a well made comparison. I also think the main actresses' reactions to situations are pretty realistic. She can easily be hurt and feels remorse but still smart enough to calm down and think clearly.
Overall, watch if you like history, want some good life lessons and wish you had a husband/wife like that. Not really recommended for those seeking intense action and a fast pace.
Also what music? Not memorable during the episodes really... You really only notice it during the opening/ending.
Was this review helpful to you?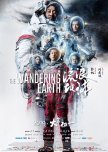 This review may contain spoilers
disclaimer - i watched this in HD on my phone and not in theater so no fancy surround sound or cool graphic effects.
The only thing I'm not confused about is the main character's family situation and their fight for survival. There isn't a romance. Just a lot of high strung emotions which did fit the story.
The rest of the story/disaster is not well explained. After reading online posts discussing the original book, it seems like they cut out a lot of explanations on why the 'rescue teams' do what they do and why everyone is looting and why it seemed like just this one family is capable of solving this Jupiter sized problem. There were convenient losses of communication. Lots of predictable deaths. Lots of unnecessary discharge of a machine gun to express anger. Overall would have liked some actual 'showing' explanation (like more scenes of conflict origin with dialogue) rather than a voice over telling you the Sun is going to explode. This movie could have definitely been longer.
Was this review helpful to you?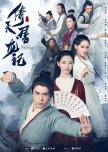 The drama focuses on greater cause that pushes everyone's decisions. The male lead's struggle to stay kind/pure hearted in the midst of a muddled martial world. The female lead doesn't even appear until halfway through. The child actor/actresses are so adorable and so great at acting! And Yang Xiao was hot. They are the reason I could watch 15 episodes of backstory.
Looking at the drama in a broader perspective, the pacing was very good and the build up allowed to a lot of conflicts to develop together. The story was definitely encompassed more than just the main leads' life and romance. However, this created a very simple male lead character - kind, pure-hearted, and naive. He really doesn't change. Other side characters actually had more character development than he did. In a way, he is supposed to be the rock of pure energy that brings harmony to this wretched world, but sometimes it was very frustrating to see him struggle to understand that not everyone's thoughts and actions were as innocent as his.
The reason I didn't give 10/10 on story was because the ending wasn't as satisfactory. It completed the romance and the world conflict. But the way it redeemed his naive nature with one 'not-as-stupid' action seemed insufficient. I still don't forgive him for how many facepalms I did throughout the drama. I would have liked to see some more growth but I don't know if that would have tarnished the purity of his character.
Was this review helpful to you?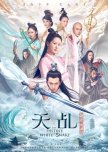 The actors/actresses all fit their roles well. The male lead Zi Xuan will seem dull/emotionless at first but that's what is required of his character. You can see in the second half of the drama that the actor is able to portray a variety of emotions.
I like that the drama shows character growth and learning. Zi Xuan is always planning ahead and thinking for everyone's sake. Bai Yao Yao (White Snake) goes from a naive young snake to someone who truly understands Zi Xuan. Xiao Qing (Green Snake) learns what is love very naturally. Ling Chu/Qi Xiao/Monk stays stubborn but is always caring - especially since he's supposed to be Fa Hai (legendary monk who breaks up the main lead's love). Even the heavenly elders realize that they can be wrong and they have their own biases when wishing the best for their disciples.
No one is truly evil and everyone has someone they are willing to sacrifice to protect. You might not agree with how they go about expressing their love, but you can always empathize with them. I think that's the beauty of this drama. By the end of it all, you can't really hate any of the characters.
Was this review helpful to you?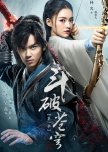 I like that most of the characters stay true to their beliefs and there's a good deal of discussion presented about why some characters succumb to evil and how others in spite of evil environments stay good. The small interactions between the characters are humorous which makes it endearing. the overall plot-line is one dimensional. the main character states his goals in like the first 3 eps and spends 40 eps getting stronger and then states his goals again right at the end just incase you missed it. Besides the two leads we don't see much character development or backstory of the others. It's interesting to compare my reaction (someone who hasn't read the manga version) to people who have. I'm annoyed that it's another "season 1" story. This is my 4th drama that leaves off on a cliff hanger.
Let me just say the person I hate the most is Han Feng.
Was this review helpful to you?