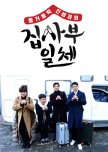 Worth watching this show. The entire cast is so natural. Can see their effort to make the show interesting and funny. The best part is we get to learn the real life of the various professionals life experience, learn alot from this show. I liked the episode where Lee Seung Gi visited his grandmother...its so touching. Just the right time....they learnt everything by hard in a short time and enjoy the moment..i am considering to visit Seoul again.. Hope there is a tour package to visit the place "Master in the winter forest"????......????????????????????
Was this review helpful to you?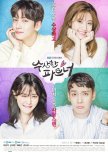 Enjoy the show. Repeated second time after 7months of first watch.
Lead actor and actress made a perfect companion for their roles. Realised the effort on make up to show the actor has consistent insomnia.... Supporting roles have incredibly blend into the story to deliver a comedy part of the drama. The drama contained suspicion at the same time..jovious...happy...sad..the truth behind that will keep you chasing after the story ..worth watching the third time....bought the DVD to keep for future recap....????????????????????????????
Cheers! ????
Was this review helpful to you?